Everything you need to know about the Wisconsin primaries on 5 April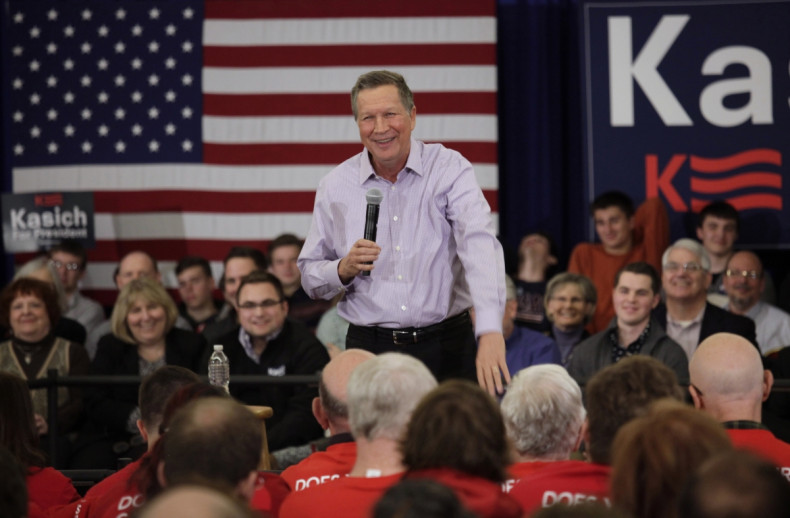 The five remaining presidential candidates will kick off a new month of primaries on 5 April with the highly anticipated Wisconsin primaries. Residents of the Badger State could greatly influence the presidential race, particularly in the Republican field as Donald Trump struggles to regain control of his erratic campaign.
Polls will open at 7am CDT (8am EDT/1pm GMT) and remain open until 8pm CDT (9pm CDT/2am GMT). Voters will be required to bring a government-issued photo ID to cast a ballot. According to The Nation, the state's strict voter ID law could disenfranchise 300,000 registered voters who do not have a government-issued photo ID.
Republicans
Of the three Republican presidential candidates, frontrunner Donald Trump has the most to lose in the upcoming primary. There are 42 delegates up grabs in Wisconsin and while it will not immediately change the course of the Republican field, it may set off a chain reaction that could be disastrous for the Trump campaign. Trump currently leads with 736 delegates, followed by Texas Senator Ted Cruz with 463 and Ohio Governor John Kasich with 143.
Polls continue to show Cruz slightly ahead of Trump, with the latest CBS News/YouGov poll placing Cruz ahead by six points, 43% to 37%. Meanwhile, long shot candidate Kasich trails in third place with only 18% support.
Another factor playing against Trump? His continued attacks on Wisconsin Governor Scott Walker could turn off Republican voters in the state.
NPR reported that Walker's approval rating is at 80% among likely primary voters. "It was the most absurd strategy I've ever seen," Mark Graul, an unaligned GOP strategist told NPR. "You attack somebody with high favourables, who's won three gubernatorial elections in four years? It makes no sense to me." Following continued attacks from the bombastic real estate mogul, Walker endorsed former rival Cruz, giving him a necessary boost in the state.
Democrats
There are slightly more delegates at stake in the Democratic race. Hillary Clinton and Bernie Sanders will vie for 86 delegates on 5 April. Delegates will be awarded proportionally, with both candidate hoping to inch closer to the necessary delegates for the nomination. Clinton is currently ahead with 1,712 delegates, while Sanders trails with 1,011 delegates. The gap in delegates decreases when superdelegates are not counted.
Recent polls reveal Sanders ahead of Clinton in Wisconsin by single digits. The CBS News/YouGov poll has the Vermont senator ahead of the former secretary of state by two points, 49% to 47%. However, a Loras College poll released two days before the CBS News poll puts Clinton ahead of Sanders by six points 47% to 41%.
Democrats will face off again just four days later in Wyoming, where 14 delegates will be available. The next biggest race will come on 19 April, when both Republicans and Democrats will vie for the support of New York voters. New York places 247 Democratic and 95 Republican delegates up for grabs.