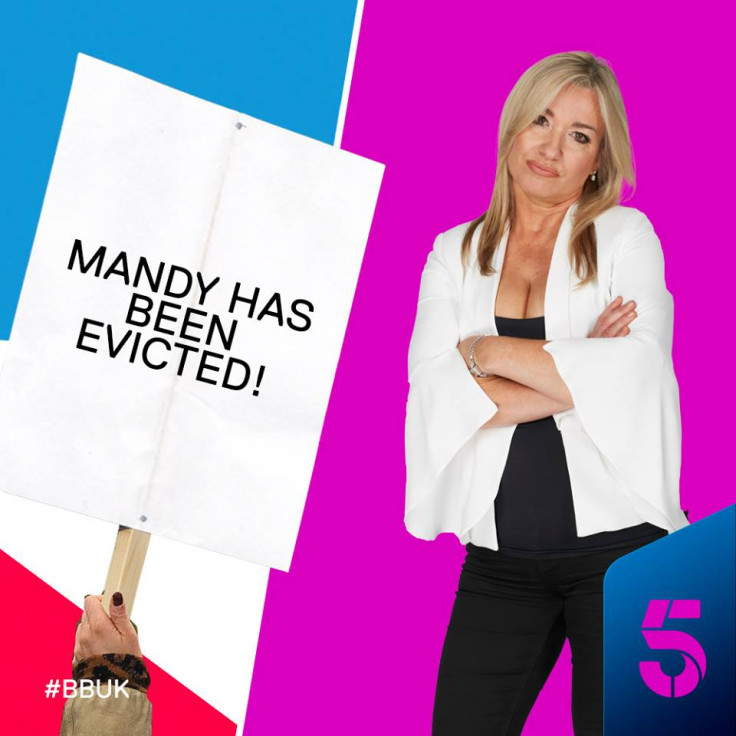 Big Brother 2017 has evicted its first contestant of the season as Mandy Longworth was shown the door by fellow housemate, Tom. But she is not taking his decision lightly and has accused Tom of 'throwing people under the bus" to fulfill his goals inside the house.
In the first week, Rebecca, Raph, Sukvinder, Chanelle, Arthur, Lotan, Mandy and Imran were nominated for eviction as Tom denied citizenship to them during the Thursday night episode. And. during Friday night eviction special episode, show host Emma Willis revealed that Mandy and Imran received the least amount of votes.
But contrary to viewers' expectation, BB introduced a twist and gave the eviction right to Tom who decided to keep Imran in the house. "You're a gentleman," he told Imran, and asked the 51-year-old estate agent to leave the house.
Mandy, who entered the show along with her 24-year-old daughter Charlotte, was furious with the People's Housemate and rejected his goodbye hug. "Tom has a game plan. The power has gone to his head. He's throwing people under the bus," she told the show host.
According to viewers of the show, Tom's romantic inclination towards Charlotte may be a reason he wanted to break the mother-daughter string as Randy Mandy appeared protective about her daughter during her five-day stay.
Show host Emma asked Mandy if Tom wanted her out of the house in order to woo her daughter, the mother replied: "I think he feels threatened by Charlotte and I as a couple... I'm not going to suck up to Tom. She finds him juvenile. She's the only one who hasn't given him the time of day and he thinks it's a challenge."
The evicted contestant also dismissed any possible romance brewing between her daughter and Tom. Charlotte has said she will miss her mother in "ridiculous amounts."
"Charlotte doesn't have much in common with the glossy girls. Tom's got about three brain cells. It would be boring if all the dolly girls were left in and Tom."
The evicted BB contestant also discussed her alleged sex tape with Charlotte's father. "People write women of a certain age off. I've been married for so many years, it's nice to have a bit of release."