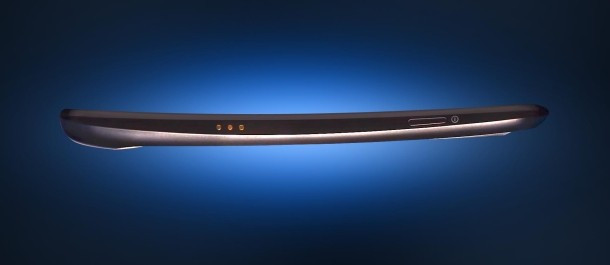 Following a recent spat of "leaked" reports regarding Google's fabled Nexus Prime smartphone, a new batch of "evidence" has appeared indicating the device will be released 27 October, placing its release just weeks after Apple's iPhone 4S.
According to a report from CNET UK the Nexus Prime will be launched under the new amended title the Samsung Galaxy Nexus. The revelation came after tech site Boy Genius reported an unnamed source had given it the release dates of a number of high-end smartphone devices.
The site went on to list 27 October as the Galaxy Nexus' release date in the U.S. Unfortunately the report gave no indication when the device would be available in the UK.
The new "leak" followed another report by BGR, which alleged that an unnamed source had confirmed to it that the Nexus Prime will be unveiled at Samsung's Mobile Unpacked event on 11 October.
As well as the alleged reveal date the source also reported several details pertaining to the device's tech spec. According to BGR's source the Prime will be powered by Google's fabled Ice Cream Sandwich operating system. Additionally the device will allegedly run using a 1.2GHz processor and boast 1GB of RAM.
The source also "confirmed" that the device would be 9mm-thick and house an impressive 4.65-inch 1280 x 720 Super AMOLED HD curved glass display and contain 32GB of integrated storage. The camera will reportedly be a less impressive 5-megapixel affair.
Google are yet to reveal any official information on the fabled device. Though, if the recent slew of rumours regarding the Galaxy Nexus prove true -- as a number of those regarding the iPhone 4S did -- then the Prime and iPhone 4S will be competing, sharing a common price bracket and release window.
The news follows the iPhone 4S unveiling on Tuesday. Since being revealed the device has met with a tepid reaction by Apple fans. The main criticism steming from fans desire to see the rumoured -- though never confirmed -- next-generation iPhone 5.
Since being unveiled Apple has now made its newest iPhone, the iPhone 4S, available for pre-order pegging the device with a concrete 14 October release date.
Apple has already applied a new banner to its web site's homepage confirming the device is available for pre-order.
Apple is currently offering the 16GB version of the device sim-free for £499, the 64GB for £599 and the 64GB for a whopping £699.