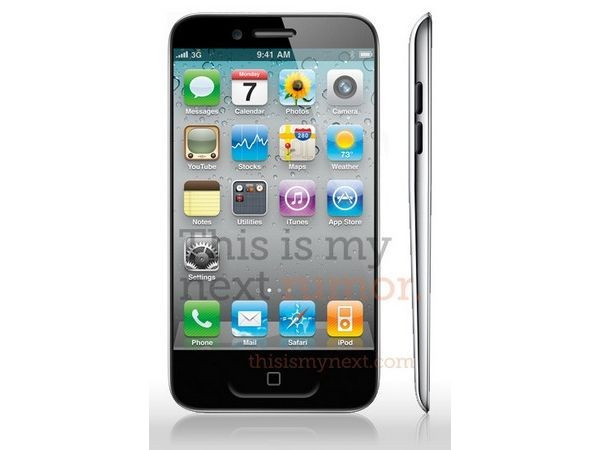 A number of tech industry and media sources have added fuel to the iPhone 5 rumours, backing claims that Apple's unconfirmed smartphone will hit stores in October.
Bloomberg
The latest in a long line of less credible claims, a recent report from Bloomberg emerged last week suggesting Sprint will begin selling the iPhone 5 this October.
The report claimed that Sprint Nextel Corp. will be offering the smartphone next month on an unlimited data plan. Bloomberg's report went on to say Sprint, the third-largest U.S. wireless carrier, will begin selling the device in mid- rather than early October.
The rumour was the latest in a series of unconfirmed reports about Apple's next entry into the iPhone series.
Earlier speculation pointed to a September release, but the continuing silence from Apple moved common consensus to an October release window.
Vodafone
Following Bloomberg's report, a number of other rumours and "industry leaks" have emerged supporting an October release.
Most recently a reported leak by UK mobile carrier Vodafone appeared on the company's Web site suggesting the iPhone 5 would soon be available.
The leak in question appeared on a product list of devices compatible with the company's Sure Signal product. The list mentioned four "iPhone 5" models. Specifically it listed 16GB and 32GB versions of the iPhone 5, both being offered in black or white.
The detailed nature of the description has since been taken by numerous analysts and Apple fans as proof that it will be released sooner rather than later.
Despite the fact that the two reports stem from credible news sources, it remains difficult to discern the authenticity of the claims.
Since Vodafone's alleged leak, the company has remained quiet. Vodafone still hasn't clarified the source of its information, leaving it open ended whether the iPhone 5's presence was presumptive, a typo or the product of insider knowledge.
"We're looking at how this listing appeared, but in the meantime we won't be commenting on any rumour or speculation," a Vodafone representative told TechRadar.
Bloomberg's report cited similarly nebulous sources, claiming the news came from "people, who wouldn't be identified because the plans aren't public."