Evil Clown Craze: Gang of Teens Using Masks and Weapons Arrested in France for Terrorising Locals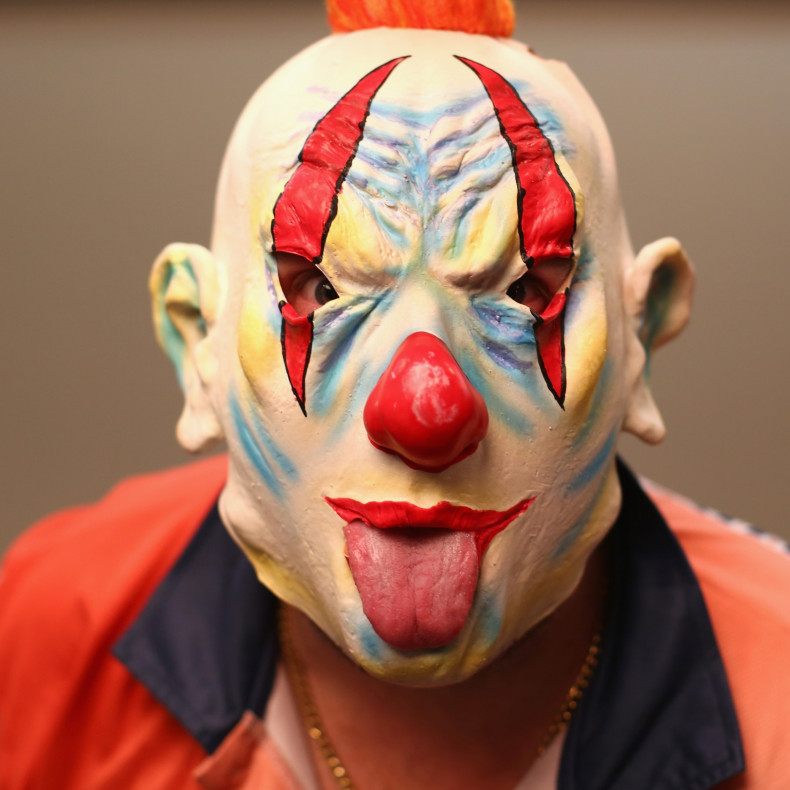 French authorities detained a gang of teenagers who dressed up as evil clowns, and armed with guns, baseball bats and knives, terrorised residents of a southern town.
Police were called to a school car park in the Mediterranean port of Agde, Hérault province, by frightened locals who complained about "armed clowns" roaming around the area.
Fourteen teenagers were subsequently arrested and held overnight.
It was the last of a series of similar incidents reported in France in recent weeks.
The same night the 14 teens were arrested, a 35-year-old man was beaten with an iron bar by a man disguised as a clown and two accomplices during an attempted robbery a few kilometres away in the city of Montpellier, police said.
Evil clown attacks were also separately reported by motorists in three towns in the same province.
Earlier this month, police arrested a 17-year-old 'clown' who scared off passers-by as part of a homemade candid camera act.
Last week, a 19-year-old was handed a six-month suspended sentence by a judge in the northern town of Bethune for terrorising locals disguised as a knife-wielding clown.
Some of the attackers were said to be inspired by the so called 'evil clown' craze already seen in the US and in Britain.
As panic mounted online, police released a statement playing down the range of the phenomenon, after reports that anti-clown vigilante groups were being set up in some areas.
"Since mid-October, a rumour inspired by videos published on the internet, is worrying the population about the presence of threatening and aggressive clowns in France," police said.
"Despite numerous reports made to police, there have been only a few sightings of people dressed as clowns having fun scaring passers-by," they added.
"Symptomatic of the impact of the internet, this phenomenon can lead to damaging individual acts and disturbances to public order."
Coulrophobia - the fear of clowns - is surprisingly common, though its origins are far from clear.
Famous celebrities and characters to suffer from the condition include Kramer from Seinfeld and Johnny Depp, who once told reporters: "I guess I am afraid of them because it's impossible – thanks to their painted-on smiles – to distinguish if they are happy or if they're about to bite your face off."