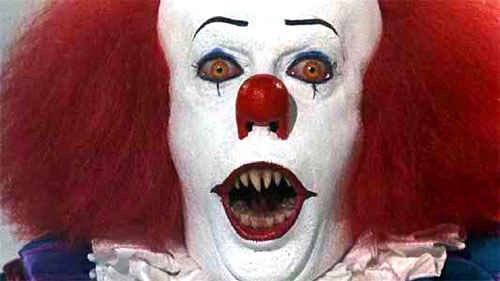 Police in Cambridgeshire have increased patrols to track down a scary-looking clown who has been spotted roaming streets and knocking on residents' doors.
The man's behaviour has prompted "concerned parents" to call police and patrols in the region have been increased in a bid to allay residents' fears.
Sgt Dave Savill said several sightings were reported in the village of Sawtry after a number of "disturbing rumours" were circulating about the clown.
He added: "There appears to be nothing sinister in the motives of those taking part, however... I would strongly advise them to stop this activity now.
"It would appear that a new 'craze' is spreading across social media... for people to dress as clowns and attempt to scare people.
"I am aware of reports in both Cambridge and Wisbech in recent weeks, but from carrying out some internet research this morning, I have also seen reports in Lincolnshire, Northamptonshire and the United States."
The clown could be committing offences under the Public Order Act, which punishes threatening behaviour, and could be hit with a penalty fine if caught.
A spokeswoman for Cambridgeshire Police confirmed the reports were not part of an April Fools'.
The sighting is the latest in the scary clown craze which is thought to have started when student Alex Powell, 22, began appearing in a spooky costume on the streets of Northampton.
Since then copycat clowns have appeared in towns and cities across the world.