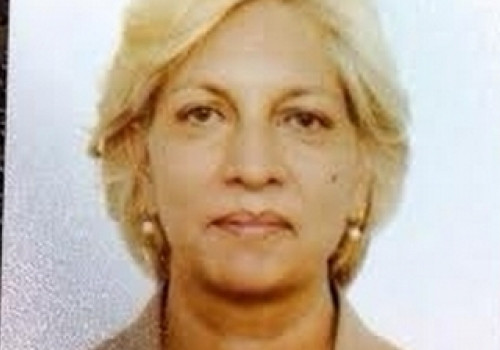 A woman who posed as a spiritual healer and claimed she could cure cancer to con £1m out of vulnerable people was jailed for 10 years.
Juliette D'Souza, 59, swindled 11 people by claiming she was a shaman who could treat diseases by hanging their donated money from a "magical tree" deep in the Amazon rainforest.
Among the people she tricked into giving her money included cancer sufferers and a Sunday Times photographer who was told his mother would die if he did not keep up the payments towards her.
After being found guilty of 20 counts of obtaining property by deception and three counts of fraud following a trial at Blackfriars Crown Court, D'Souza has now been given the maximum sentence of 10 years for her "evil" deception.
Upon sentencing, Judge Ian Karsten described D'Souza's actions as "the worst confidence fraud" he had ever seen.
He said how posing as a "witch doctor" who could help them for cash payments, D'Souza had "ruined her victims" while she funded her lavish lifestyle with the money.
He added: "They did exactly what you required them to do. They were terrified in many cases of the consequences of disobeying your instructions, you intimidated them with threats of dreadful consequences should they disobey your instructions.
"They became entirely dependent on you. To reinforce their dependency on you, you actually saw to it that they were cut off from their own friends and family."
D'Souza managed to persuade her victims she had connections with Shamans in the South American jungle who could cure problems by hanging money on trees as a "sacrifice".
Instead, D'Souza would use the money to purchase luxury items such as Louis Vuitton handbags and holidays.
During the trial, one woman also told how after D'Souza had taken £170,000 from her so she could help her conceive a baby. The fake sharman then told her to have an abortion because the foetus was "deformed".
The woman, who cannot be named for legal reasons, described D'Souza as the "cruellest and most evil person" she had ever met.
Her other victims included a mother of a 10-year-old boy with Down's syndrome who paid £42,000 to D'Souza after she claimed the money would cure his behavioural problems and Richard Collier-Wright, who paid D'Souza £7,000 to try to cure him of leukaemia.
Following her conviction, Baljit Ubhey, CPS London chief crown prosecutor, described D'Souza as a "convincing and manipulative liar".