'Witch Doctor' Juliette D'Souza Guilty of Conning Vulnerable People out of £1m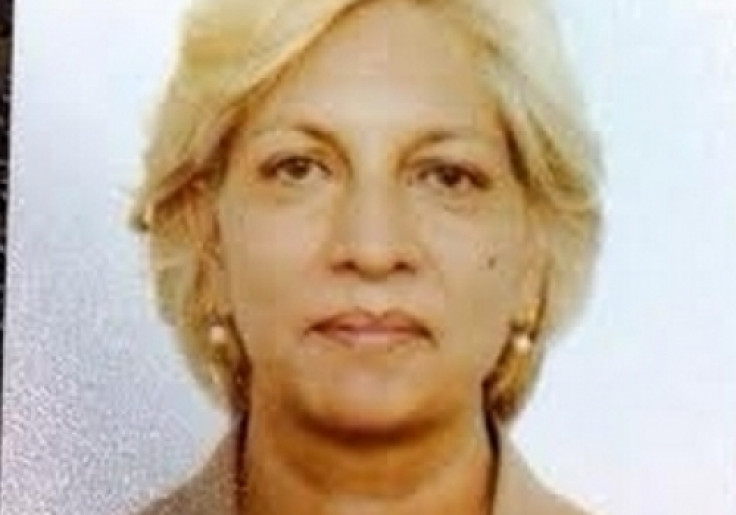 A woman who conned £1m from vulnerable people by posing as a spiritual healer has been found guilty of deception and fraud.
Juliette D'Souza, 59, told people she would hang their donation money from a "magical tree" deep in the Amazon rainforest to somehow cure their problems, which ranged from leukaemia to infertility.
Presenting herself as a faith healer or shaman, D'Souza would then use the donations to fund her lavish lifestyle, which included Louis Vuitton handbags and holidays.
During her trial, one woman said D'Souza coaxed £170,000 from her so she could help her conceive a baby, before being told she should abort her six-week old foetus because it was "evil" and "deformed".
The woman, who cannot be named for legal reasons, described D'Souza as the "cruellest and most evil person" she had ever met.
D'Souza was found guilty of 20 counts of obtaining property by deception and three counts of fraud. These convictions relate to 10 victims and occurred between January 1998 and June 2010.
D'Souza's boasts included that she cured actor John Cleese's daughter of cancer and had high-profile clients including Simon Cowell and Princess Diana.
Elsewhere, the mother of a 10-year-old boy with Down's syndrome paid £42,000 to D'Souza after she claimed the money would cure his behavioural problems.
Sunday Times photographer Jocelyn Bain-Hogg, who paid a total of £43,000, was told his mother, who was due to have heart surgery, would die if he did not keep up the payments.
Retired solicitor Richard Collier-Wright also paid £7,000 to D'Souza to cure his leukaemia.
Following her conviction, Baljit Ubhey, CPS London chief crown prosecutor, said: "D'Souza is a convincing and manipulative liar who preyed on the vulnerability of her victims and completely betrayed their trust.
"She took advantage of their personal circumstances by persuading them that they needed to pay a financial sacrifice to protect themselves, their families and friends from problems including redundancy and serious illness. To increase her credibility, D'Souza told some of her victims she was a barrister.
"She told her victims that the money she took would be used as a spiritual offering but instead used it to fund her lavish lifestyle, purchasing designer handbags, jewellery and antique furniture, renting high value property, and taking luxurious holidays."
She is due to be sentenced on 30 May.
© Copyright IBTimes 2023. All rights reserved.