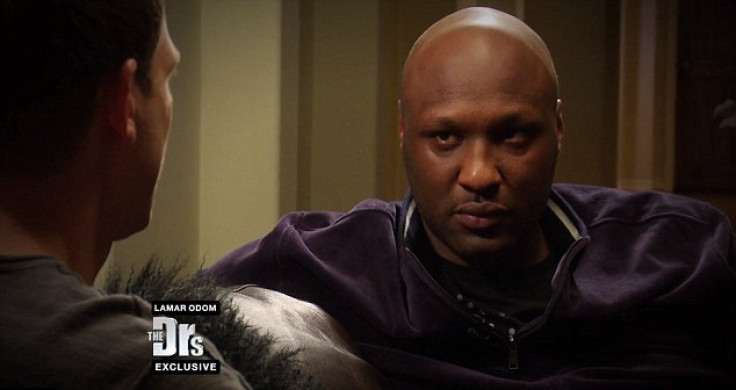 Lamar Odom has checked into rehab for 60 days, according to a representative for the former basketball star.
Odom reportedly made the decision following a television special with Dr Travis Stork for the CBS series The Doctors, in which he was prompted to seek professional help for the sake of his children.
"After consulting with his family and friends, and meeting with Dr Travis Stork of The Doctors, he has decided it is best he take time to focus on himself," his rep said in a statement.
"He is dedicated to leading a healthy lifestyle and being the best father he can be to his children. Lamar asks that the public please respect his privacy at this time and truly appreciates the love and support of his family, friends and fans. He will talk about his journey in January on The Doctors."
The special, which will air in January 2017, was teased on Thursday (15 December) with a 45-second clip as the former NBA player "takes his first courageous steps on the road to rehab."
In the special, the former LA Lakers star addresses the near-fatal overdose he suffered 14 months ago, when he was found unconscious Nevada's Love Ranch brothel, UsWeekly reports. He was left in a coma for days and was nursed back to health by ex-wife, Khloe Kardashian.
The clip promises it will be "a candid confessional about everything...the brothel, the overdose, the coma, the Kardashians and his demons."
Kardashian, who had started divorce proceedings in 2013 called off her divorce from Odom just days after the pro-basketball player was found unconscious when doctors reportedly found "every drug imaginable" in his system after the 37-year-old had been on a four-day bender.
While Kardashian has since moved on after finding love with Tristan Thompson and has re-applied for the divorce, Odom has reportedly blamed his association with the reality TV family for his downfall.