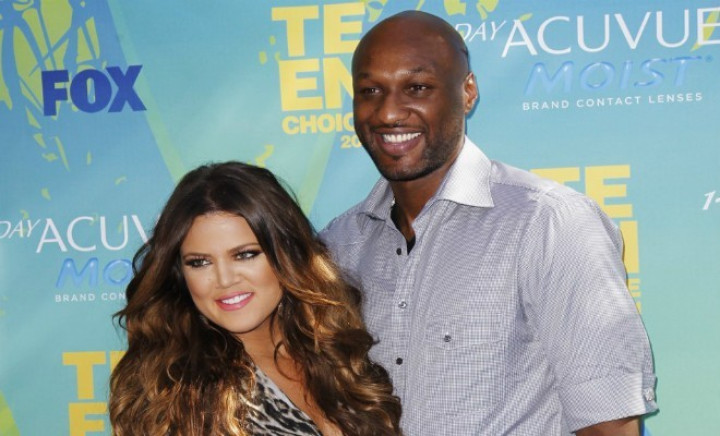 Lamar Odom is not ready to sign divorce papers as he is still hoping to win Khloé Kardashian back.
The 29-year-old Keeping up With The Kardashians star filed for divorce from the 34-year-old professional basketball player on 13 December, after four years of marriage, citing irreconcilable differences.
"Lamar wants Khloe back. He does not want to end the marriage, and that's why he won't sign the divorce papers. He just won't let her go. He's sober and back on track now — and thinks he can get her back," an insider told Life & Style Magazine.
Kardashian and Odom's marriage first hit the rocks when a video surfaced, showing him rapping about how he cheated on her. He was also allegedly not willing to take professional help for his drug addiction.
Meanwhile, Kardashian has moved on in her love life and is having a good time with her new boyfriend, French Montana.
However, Kardashian's family is worried that Montana is using her.
A source told Us Weekly: "[They] are very skeptical of him. They think he's using Khloe for fame."
"He's eager to sit at the cool kids' table and has been trying to get close to people he thinks are popular. Being with Khloe means everyone knows who French is now, so he's getting a lot out of it," a friend of the rapper added.