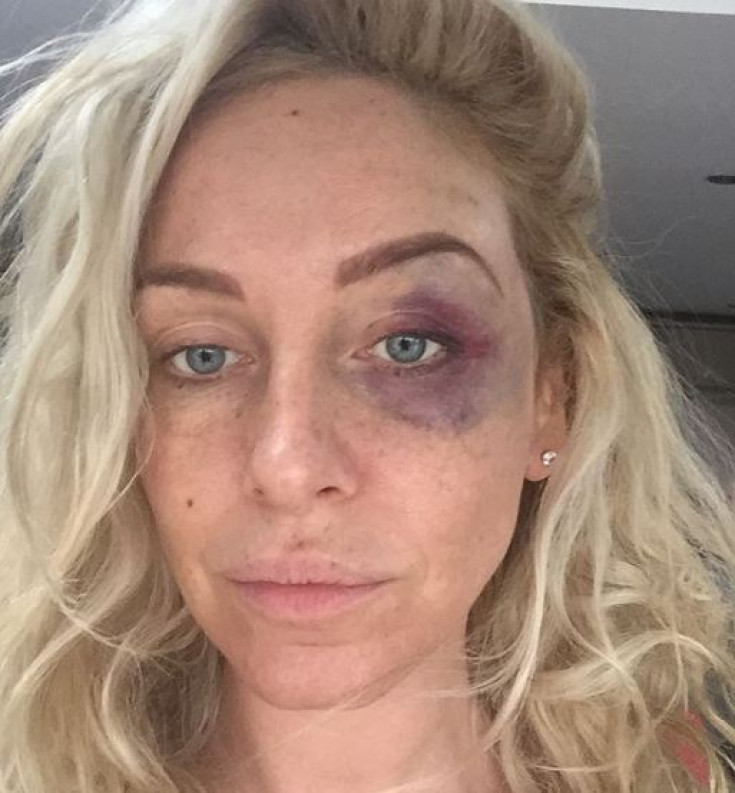 Former Big Brother star Josie Gibson has left her social media fans shocked after sharing selfies with scary bruises on her face and body, which she said was a result of a sexual assault encounter.
In a lengthy post on Instagram, she narrated a horrifying taxi ride that turned into a nightmare for her and her friends when a man they gave a lift started making sexual advances against one of the girls.
The reality TV star also claimed that the man beat them up for resisting his sexual advances inside the taxi.
"Tommy Jenkins a boxer (apparently) and an absolute disgrace to the boxing community decided that he would continue to punch my friend Demi in the face several times when we told him to get out of our taxi for trying to sexually assault her in the back," she wrote.
"Just because we were kind enough to give you a lift doesn't mean you can try and do the things you were doing to her."
Expressing her disgust and anger over the incident, the 32-year-old added, "Nothing makes me more angry and disturbed than a 'man' that thinks it's acceptable and funny to attack women. I'm so lucky to have the platform to warn other women about men like this as I've now heard that we are not the only women he has done this to."
Gibson shared six photos after the alleged assault. Two of the posts revealed her badly bruised eye and chest. She also shared her friend's photo who had bruise marks on her right cheek.
Narrating the incident in detail, she wrote that she was sitting in the front while her others friends were on the back seat. The man joined them at the back and started assaulting her friend, but she immediately responded to Jenkins's alleged assault on her friend. In response, he started hurling punches at her, forcing her to scream.
"I tried but couldn't stop him as he was in the back. Then he went for my other friend next to me from the back because we were screaming for him to get out. He then punched me, but my poor friend Demi was unconscious in the back. Yes all that boxing training has come in really handy for Tommy... managed to knock a woman out... what a man," she wrote in the post.
The girls finally managed to get the assaulter out of the taxi by hitting him with their "wedges". However, the nightmare continued as he managed to get through the boot of the car and dragged her friend to the back and threw punches at her.
Gibson, who won Big Brother in 2010, shared the picture of the alleged assaulter and called him "a disgrace to the boxing community". She also said that they are not the only women to endure his abuse.
"Please share to all women across the country he's a woman beater and a sexual predator and unlike the others, we're not afraid to come forward. If you have also been attacked by this creature can you come forward. Don't be scared he's a bully I know but he can't keep getting away with it," she wrote.
However, the former Big Brother star did not mention whether she lodged a police complaint against the alleged abuser. While she received support from her 24,000 followers, some comments indicated that not all her fans were convinced about the sexual abuse incident.