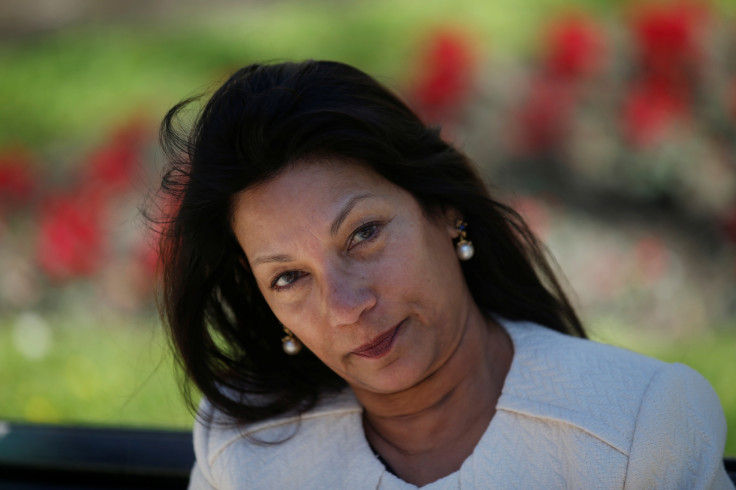 A former CIA agent who was found guilty of kidnapping an Egyptian imam by an Italian court says she will return to Italy to face her sentence.
Sabrina de Sousa, who holds dual US and Portuguese nationality, told AFP she would leave Portugal to face an Italian court next week, where she hopes to escape jail and be released on parole to carry out community service.
She was convicted in absentia in 2009, along with 22 others, over the abduction of radical preacher Abu Omar from a Milan street in 2003, in an operation allegedly led jointly by the CIA and Italian intelligence services.
The trial became the first ever legal proceedings against those involved in the CIA's extraordinary renditions programme that followed the 11 September, 2001 attacks.
The controversial anti-terror programme saw suspects kidnapped and transferred to centres abroad, where they were interrogated and often tortured.
After being pulled inside a car by CIA agents in Milan in February 2003, Omar was transported to Cairo via Germany, where he was allegedly interrogated and tortured.
He was ultimately released after four years when the Egyptian government ruled the reasons for his imprisonment were "unfounded", but he was convicted for terrorism charges by an Italian court in absentia.
De Sousa has denied involvement in the rendition of Omar, who at the time was suspected by the Italian authorities of recruiting fighters for terrorist causes.
Following her own conviction, De Sousa was arrested at Lisbon Airport in 2015 but released after Italy dropped its extradition request.
Italy's president then granted De Sousa partial clemency, shaving one year off her four-year sentence.
The ex-CIA agent, who has complained of being treated as a low-level scapegoat in the Omar case, has since been a vocal critic of the US government and the rendition programme.
"This operation was approved by the highest levels of the US government," said de Sousa. "What US officials in Washington and some in the Italian Government were told was that Abu Omar was a dangerous terrorist; and with that justification the CIA chief in Rome obtained the necessary approvals.
"This obviously turned out not to be the case and Abu Omar was released from an Egyptian prison. As with most cover-ups lower level officers like myself end up paying the price for decisions for which we had no input."
Omar has himself defended De Sousa, telling the Guardian last year: "Sabrina and the others who were convicted are scapegoats. The US administration sacrificed them.
"All of those higher up in the hierarchy are enjoying their immunity. These people higher up, without doubt they should be convicted in this case. They should face trial."