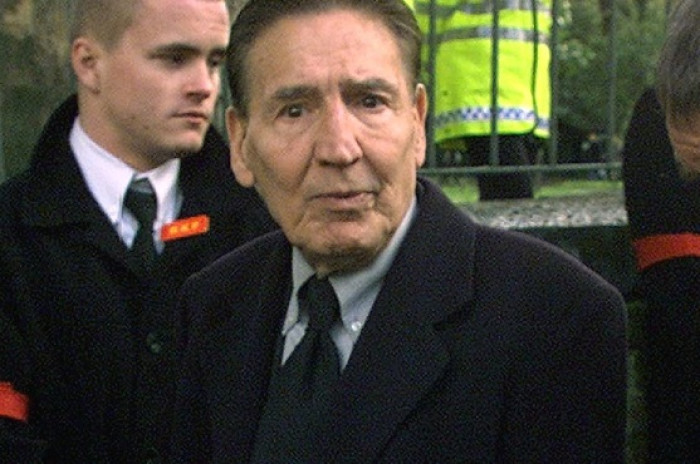 Notorious former London gangster Mad Frankie Fraser is in critical condition after slipping into a coma, following an operation on a fractured leg.
Fraser, 90, who has spent nearly half his life in jail, is currently at King's Cross Hospital in London following complications from his operation.
He is reported to be surrounded by family following the surgery on 21 November, who have staged a bedside vigil because of fears over his failing health.
A family source told the Daily Mirror: "Doctors fear that because of his age his body is struggling to cope with the operation. It does not look good at all.
"He is a tough old sod and we know he will fight as hard as he ever has. We all hope he comes through this."
A second source told The Sun: "Frankie's one tough b*****d - but this looks like it might be the end. Everyone fears the worst."
It is believed the leg problem is recurring injury which he suffered during the Parkhurst Prison riots on the Isle of Wight in 1969.
Fraser was a member of the feared Richardson Gang, who were also fierce rivals of the Kray twins. The gang's activities became infamous during the 1967 "Torture Trials", in which it was revealed Fraser would pull teeth from his victims' mouths using a pair of pliers.
He spent a total of 42 years in jail for a variety of offences, but later became something of a media personality after being released from his last stint in jail in 1989.
He was given an Asbo at the age of 89 following an incident at his care home, where he chased a fellow pensioner after he refused to move out of his favourite seat.