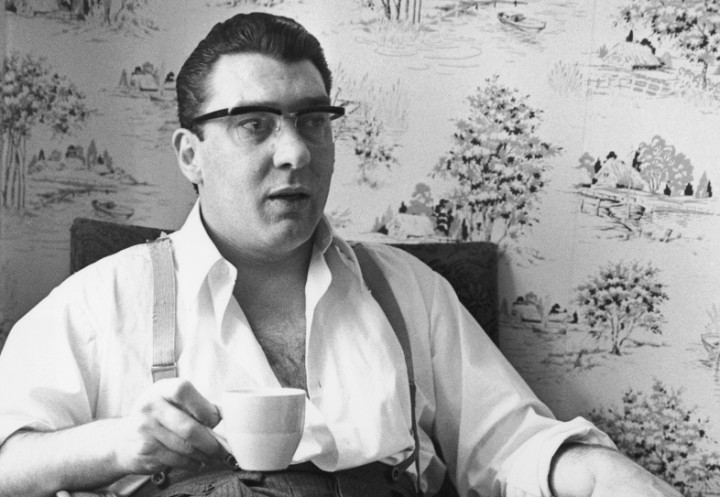 Personal items which belonged to notorious 1960s London gangster Ronnie Kray have been sold at auction.
Belongings including a sinister-looking birdcage with a small animal inside it and a pistol were among 150 lots which the deranged crook used to own.
The birdcage used to sit with Kray in his cell at Broadmoor mental asylum when he was serving time there for killing another villain in a brutal gangland hit.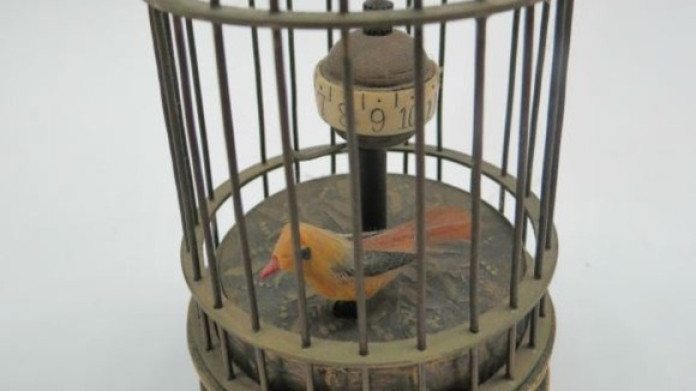 Kray's distinctive pair of black rimmed glasses – which distinguished him from his fellow thug and sibling Reggie, were also up for auction.
One item which drew significant interest was a fine gold watch which Ronnie Kray used to enjoy wearing.
The pistol - dubbed a mutt gun, is harmless after being decommissioned and was called a "quintessential gangsters' item by the auctioneers.
The sale was carried out by J P Humberts auctioneers in Towcaster, Northamptionshire.
The Kray gangster's hoard came to light after Kray's second wife – whom he married despite being homosexual, turned them over for sale.
Kate Kray said they were given to her by an accomplice of the Kray twins.
"Charlie Clarke dropped off an enormous tea chest for me.
'It was full of Ron's stuff, from dinner suits and cufflinks to a bayonet and the gun, from before Ron went inside in 1968.
"Charlie was known as the Catman, was murdered in Dover a month or so after giving me the tea chest. I don't know why and I never asked."
Auctioneer Jonathan Humpert of auction house J.P Humbert said interest in the auction was high.
"We've had international interest in Ronnie Kray's glasses, nothing much more personal than a pair of glasses that actually perched on his very nose. Also huge interest in some of his jewellery.
"His cuff links, he was know as the watch man so we have some very high quality watches including and 18 carrot Longine watch which has already got significant international bids on."