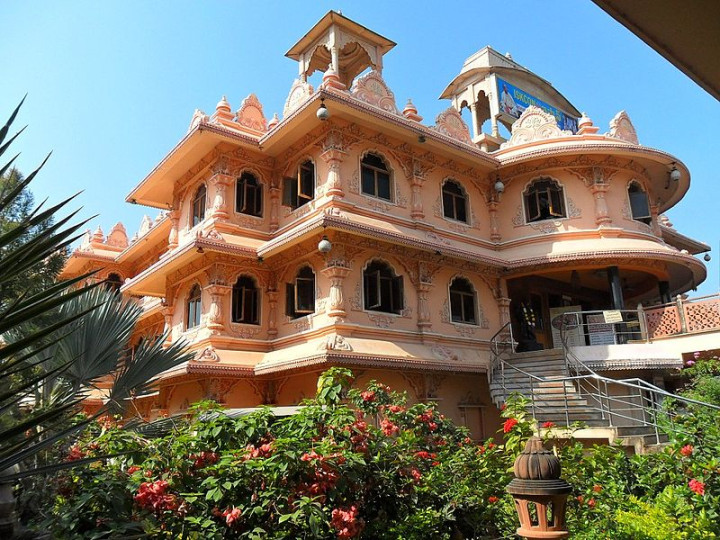 A former member of the religious sect Hare Krishna is facing a prison sentence for a series of sex attacks.
Sean Keen belonged to the International Society For Krishna Consciousness and pledged not to drink alcohol and also to abstain from sexual activity.
The 50-year-old was a devotee at a temple in Kent for ten years and made a vow of celibacy.
However, at Canterbury Crown Court, evidence heard by the jury included sex acts with dogs, giving a child a 'love bite' and raping a woman several times.
One woman stated that he treated her "as if she were a prostitute for his pleasure", according to a Daily Mail report.
And in another rape, the victim gave evidence that Keen grabbed her around the neck and pushed her against a toilet door.
"He was really angry and he had her by the throat," Prosecutor Christopher May said. "She kept saying 'No'.
"She struggled with him and they ended up on the floor. He really scared her and said he could snap her neck like a twig."
During the assault, his victim said: "He looked so evil... as if he was somebody else."
When Keen was questioned by police, he said he was an alcoholic, drinking five cans of strong lager every day. He also told officers he should have "followed his faith to a 'T'."
Prosecutor May also revealed that Keen had also made a dog carry out a sex act.
Judge Adele Williams told Keen to expect a custodial sentence for his sexual assaults. "You have been convicted on clear and compelling evidence of grave offences.
"But before I determine what your sentence will be, I need a report. You need to know that you face nothing but a lengthy prison sentence."
The Canterbury man is remanded in custody before his sentencing next month.
The Hare Krishna religion has been the subject of controversy previously. In 1976 a case involving allegations of "brainwashing" involving a young woman called Robin George.
Her parents went to the US Supreme Court and in 1983, a California jury awarded the family more than $32 million in damages for false imprisonment and other charges.