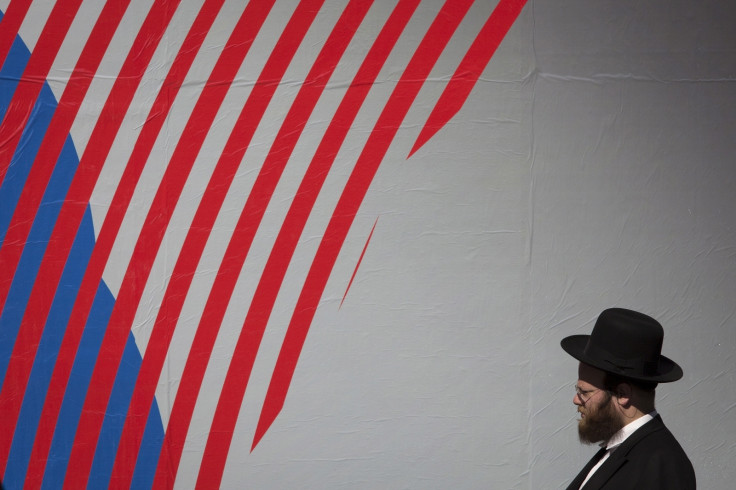 A ex- Hasidic woman who lost custody of her three children after coming out as gay has regained joint custody in a first of its kind court ruling.
Chavie Weisberger and Naftali Weisberger agreed to a Get, a Jewish divorce, in March 2009 that granted them joint custody of their three children, ages two, three and five at the time. Chavie was given primary residential custody of the children, two daughters and a son, the New York Post reported.
The couple returned to court in 2012 when Naftali sought sole custody on the grounds that Chavie violated their agreement to raise them in a strictly religious household.
According to the court documents, Naftali argued his ex had "radically changed her lifestyle" since their divorce, coming out as gay and living with a transgender man.
The children's father claimed that she had been allowed the children to watch "a movie about Christmas," let them participate in an egg hunt during a Purim party, cut their son's sidelocks, allowing them to wear non-Hasidic clothes, eating non-kosher food and calling the children non-traditional Hasidic names.
He also complained that she came out to their oldest daughter.
In 2015, Brooklyn Judge Eric Prus ruled that Chavie had indeed violated the "religious upbringing clause" of their divorce and granted Nadtali sole legal and residential custody of the children. The judge said the couple's divorce agreement had forced him "to consider the children's religious upbringing as a paramount factor in any custody determination".
Plus ruled that Chavie would have limited visitations with the children and would have supervised meetings with her children if she did not comply with the religious-upbringing clause. He also banned her from revealing her sexuality to her two younger children.
The judge also ordered Chavie to "encourage and practice full religious observance" and to "practice full religious observance in accordance with the Hasidic practices of ultra Othodoxy" during any visitations or appearances at the children's schools.
The mother appealed the ruling and was finally granted full custody of her children again on 16 August. According to the Post, the appeals court's three judges unanimously ruled that Prus' ruling lacked a "sound substantial basis" and violated her rights.
"A religious-upbringing clause should not, and cannot, be enforced to the extent that it violates a parent's legitimate due-process right to express oneself freely," the judges wrote. They added that the evidence did not support the conclusion that it was in the children's best interests for their mother to hide "the true nature of her feelings and beliefs".
Chavie will be required to keep a Kosher home and the children will continue to attend Hasidic schools and practice full religious observance with their father. He will be allowed weekend visitations and addition time with the children during Jewish holidays.