A Washington DC police officer has been convicted of attempting to provide support to the so-called Islamic State (Isis).
After a week-long trial in a federal court in Virginia, Nicholas Young was found guilty on Monday (18 December) of purchasing 22 gift cards for mobile messaging apps to aid Isis overseas. With this, the 38-year-old Muslim convert from Alexandria who was arrested in August 2016 has become the first law enforcement officer in the US to be convicted of a terror-related crime.
The sentencing of Young has been scheduled for 23 February and he could face up to 60 years in prison, The Washington Post reported.
"Nicholas Young swore an oath to protect and defend, and instead violated the public's trust by attempting to support ISIS," US Attorney Dana Boente said in a statement after Young's conviction.
Young was a police officer for the transit system in the US capital region and had been under surveillance by the FBI since 2009 when DC Metro officials reported his suspicious behaviour to the domestic intelligence service. Records showed that at intervals the police officer had Nazi sympathies and supported Islamic extremism.
He also travelled to Libya to join rebels in their independence war against 40-year dictator Muammar Gaddafi in 2011. Baggage searches revealed that Young was travelling with body armour, a Kevlar helmet, and several other military-style items.
But Joshua Stueve, a spokesman for the US Attorney's office, said Young posed no credible threat to the Metro system and was not planning an attack at home, instead focusing on aiding Isis abroad.
Local media reports stated that Young fell into the trap after he contacted an undercover agent working for FBI to give the cards thinking he was working with the militant group. He met that source on 20 separate occasions in 2014.
In one conversation with the undercover officer, Young said that he hated the FBI and was skilled enough to attack the agency. He had also bragged about bringing multiple guns inside Alexandria's federal courthouse undetected in order to distribute them to others.
An affidavit filed against Young stated that after the Charlie Hebdo terror attacks in January 2015, he had contacted the source thinking he had joined Isis. He said in a message days after the massacre in Paris, "Not sure if you got the news there yet. A couple brothers... were named in an assault on a French newspaper...
"Hopefully now people understand there are some lines you don't cross."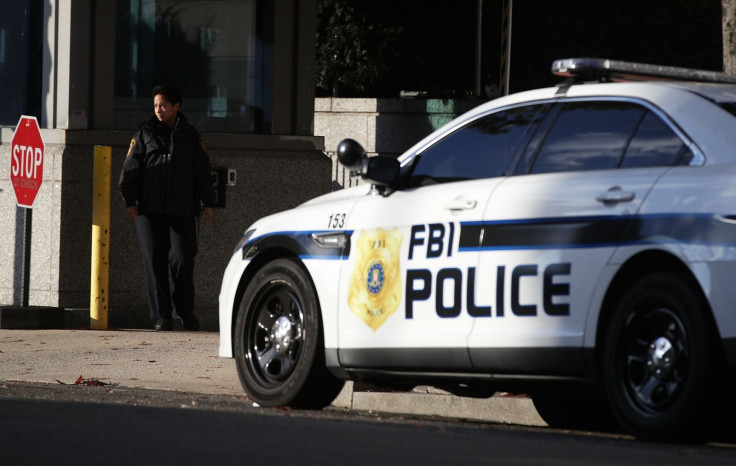 In June 2015, Young had also emailed his FBI source asking for advice from Isis commanders on how to send his money overseas.
"Unfortunately I have enough flags on my name that I can't even buy a plane ticket without little alerts ending up in someone's hands, so I imagine banking transactions are automatically monitored and will flag depending on what is going on," Young wrote.