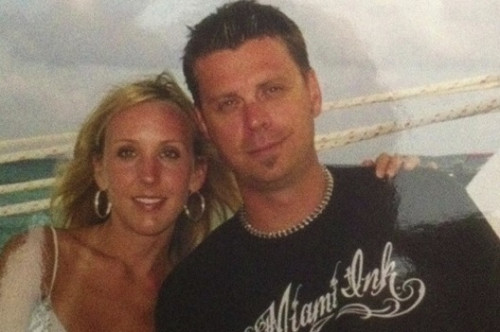 A retired police officer has been charged with second-degree murder after shooting a man and his wife following an argument over texting inside a Florida cinema.
Curtis Reeves, 71, is accused of shooting dead 43-year-old Chad Oulson during a screening of Lone Survivor at the Cobb Grove 16 Theater in Wesley Chapel, north of Tampa Bay.
It is believed the former officer shot Oulson in front of horrified cinema goers following an argument over the latter's use of his mobile phone inside the cinema.
Oulson was taken to a Tampa-area hospital but later died of a gunshot wound to the chest. His wife, Nichole, was also taken to hospital with a gunshot wound to the hand but her injuries are not considered life-threatening.
Pasco Sheriff Chris Nocco said Reeves and his wife had asked the Oulson's several times to put down their phones as they were annoyed at the level of noise they were making.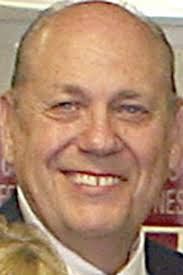 Eyewitnesses said that at one point, the former police captain was so irate by the texting he left the cinema, only to return a few minutes later to resume the argument.
Popcorn was then thrown between the pair before Reeves opened fire and shot Oulson. The argument all took place during the previews rather than the actually screening of the film.
Two off-duty nurses who were also at the cinema performed CPR on Oulson in an attempt to save him.
Nocco told a press conference: "The victim was on his cell phone, he was texting. We believe he was making some kind of noise. This noise led to an altercation.
"During that altercation, the suspect decided to pull out a .380 [handgun] and he shoots the victim. The suspect, also sat with another person, opened fire on the couple sat in the row in front of him.
"It's absolutely crazy it would rise to this level over somebody just texting in a movie theatre."
He added: "Everybody is paranoid, scared, because a movie theatre should be a safe place where people should be able to go out and enjoy themselves.
"But what America has seen over the last couple of years is that movie theatres have become dangerous places where injuries occur."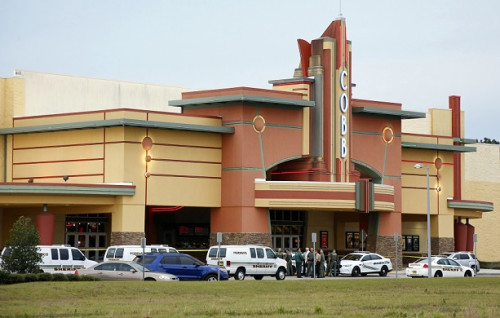 Cobb Theatres said: "We are deeply saddened by the events that occurred earlier today, and our thoughts and prayers are with the victims and their families. The theatre is currently closed, and we are actively working with the sheriff's office on this investigation.
"This was an isolated altercation between two guests that escalated unexpectedly. The safety, security and comfort of our guests and team members are always our top priorities, and we are truly heartbroken by this incident."