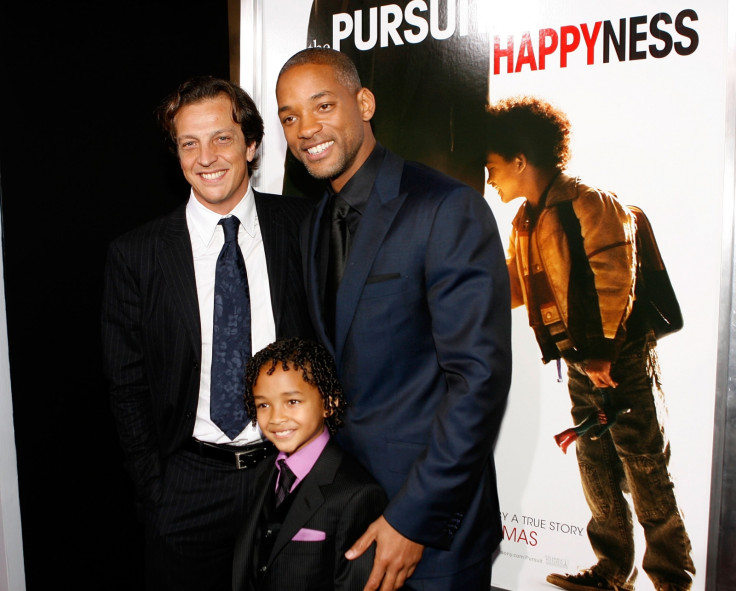 The former wife of Italian director Gabriele Muccino has spoken out about the domestic violence suffered throughout their relationship.
In a televised interview aired on 19 March, Elena Majoni described the ordeal with her former husband and her quest for justice.
Majoni and Muccino were married from 2002 to 2006, just as he became internationally known for his film The Pursuit of Happyness starring Will Smith. She was a violin player, a career she had to abandon as a consequence of an injury received from Muccino.
"My ex-husband had such a violent behaviour he injured me in a way that not only compromised my career as a violin player, but also my daily life" she said on the TV show, which followed from an interview to the Italian newspaper Corriere della Sera published on 9 March.
Majoni said that a family holiday in Tuscany, he slapped her so hard he perforated her eardrum. She went to the hospital in Rome, where the treatment she received left her with a scar. Another time, he wanted her to tell him she loved him. She recalled: "He took my mouth and pulled my jaw. I had issues with chewing for more than a month, he broke one of my teeth. Then I decided to leave, for our child."
Majoni won full and exclusive custody of the child even though, to this day, Muccino has never been convicted for domestic abuse. When she reported him, the case was dismissed due to the testimony of his younger brother, actor and director Silvio Muccino, who has since admitted he falsified his testimony both in front of a judge and in front of TV cameras.
In a 2016 interview, Silvio explained he had witnessed Majoni leaving a room where she had been with his brother with a hand on her ear and tears in her eyes. He said he lied to protect the family name. "For hypocrisy, to protect the public image I was made to lie and I denied the episode ever happened," Muccino said, admitting responsibility for what happened and regretting not having spoken the truth. "I could choose. I chose my family rather than truth and I've never forgiven myself for that."
The two brothers have since fallen out, with Gabriele saying in a 2015 interview his brother was "competing" against him professionally but he "could never hate him".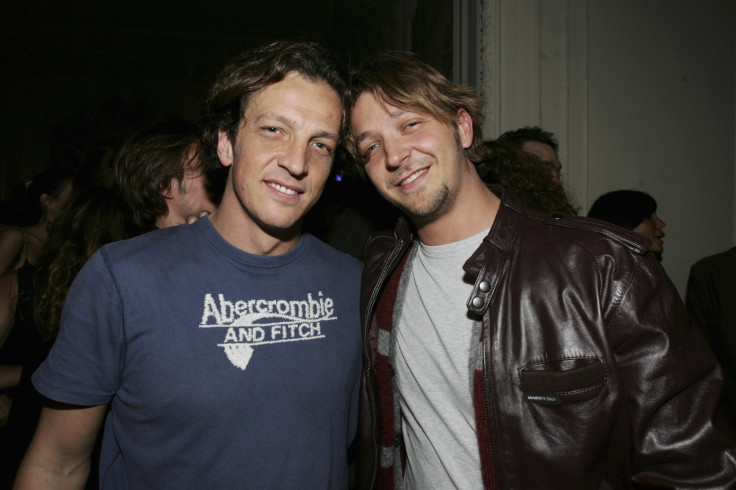 Majoni said she waited all these years to speak about her ordeal as to have all the evidence and documents to support her story. At the time of their relationship and subsequent divorce, Muccino was at the peak of his career, following the box office and critical success of his films The Last Kiss (2001) and Remember Me, My Love (2003). "He was popular, I was afraid of fuelling a useless rumour" she said.
All the while, his behaviour was psychologically manipulative too. She said: "He had an extreme behaviour, from 'I'm sorry, forgive me' to 'You are not sensitive enough, you don't understand my pain', he was making me feel guilty." She was in love with him, she explained: "When you are in love you tend to justify, to forgive, to try understand".
Muccino denies any wrongdoing and has tried to portray Majoni as interested in fame and notoriety, in a similar vein to how Johnny Depp, Bill Cosby and Donald Trump (or their representatives) responded to their own accusations of abuse. In a Facebook post published after Majoni's interview to the Corriere della Sera was published, Muccino wrote "Vanity, ahi, vanity! Ex wives who throw mud at ex husbands, omitting, mystifying, smering. How many of these stories have we seen..."
Majoni thanked her lawyers Rosella Festa and Virginia Lusadel, who supported her throughout the legal process, for giving her the confidence to speak out. She told women who suffer domestic abuse to never give up. "Believe in your own reasons and do not feel discouraged in front of dominating, violent and intimidating personalities," she said "Do not isolate yourself, tell your story: if not to the authorities, at least to someone else."