The whole idea of the catwalk is changing, something that's particularly evident in men's fashion month that kicked off this weekend in London. With more and more brands operating a "see it now, buy it now" format for their shows, where once you had to wait six months for a design, you can now take home the likes of Burberry directly after it has been revealed on the runway.
This year at London Collections: Men, British designer Henry Holland took this one step further by teaming up with augmented reality facilitator Blippar and Visa Europe Collab to allow show-goers the chance to order their favourite looks simply by scanning a motif on the models and have those pieces delivered to their home the next day.
British designer Henry Holland, said: "Being able to scan people's garments through Blippar and purchase them pretty much off their back is an amazing technological development and one I have dreamt of as a consumer and a fashion business owner."
The payment was provided by Visa but the heart of the technology came from Blippar, an AR company that has brought a whole new dimension to fashion week, so you can use your phone to point and identify any object in front of you. Ranked highly by CNBC, this technology is going to create a huge amount of change in the digital space, not least in fashion.
Describing itself as the leading visual discovery platform "harnessing augmented reality and AI to bring the physical world to life through smartphones" it made waves this weekend. However, whilst the House of Holland show was an interesting gimmick, this kind of instant shopping technology is just the tip of the iceberg when it comes to Blippar's plans for the fashion industry.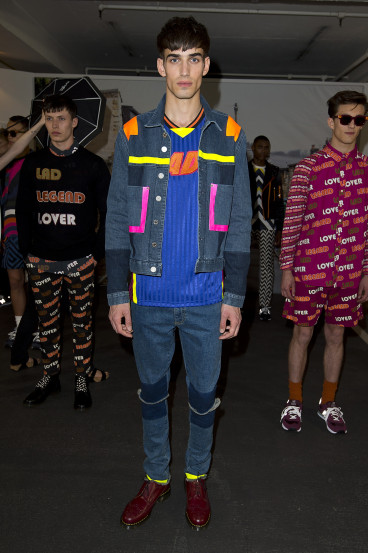 "We use the phone's camera to recognise objects that people are curious about and deliver relevant, useful or entertaining content," said Simon Richards, retail and strategic partnerships director. Known primarily for using AR to bring magazines and products to life, the company has now taken this technology into real life with an app that enables the user to get information or shop for everything around them just by pointing their phone.
"The obvious way that people engage with things is to look around us," Richards said. "So we have various technologies within the Blippar app that are allowing consumers to engage with all kinds of things that are in front of them, from recognising a celebrity to identifying a plant that is in front of you, to finding out what someone is wearing and where to find it."
One setback that has arisen is the question of gaining permission from the subject you're scanning. When news that House of Holland would be trialling this came out, many articles noted that getting permission was essential but this is not something that Richards thinks is important.
"There has never been anything like this − it's so revolutionary that people are probably wondering if it fringed on data protection" Richards admits but then compared the app to the way in which photographers work: "They take pictures of people constantly and publish them and that's how media has worked for decades − we're not changing that.
"If you're pointing at a T-shirt, or anything that's in fashion, then you will be told where you can buy the look or even the designer or retailer that manufactures that item. You do not need people's permission to do that − it's like taking a photograph as a tourist of a scene and then integrating a landscape."
Permission aside, being able to photograph a product on the catwalk anywhere and be able to buy it instantly must certainly affect the way in which we shop and that is what Blippar are aiming to do. When you "blip" a product at a show you can also push to see a video about the designer, the history of the brand as well as buy the item, so the physical event alters in what you can take from it.
Richards also revealed that Blippar, in partnership with Visa Europe Collab, will be doing the same to the UK high street later this year as they bring the digital shopping experience into the physical store. "In the last 10 years, most retailers have invested their budgets in e-commerce and they have created great digital content in a website, so if you went to the Warehouse website and you logged in, it would say 'Welcome back' and point out products that they think you will be interested in. Now if you walk into a Warehouse store, they don't know who you are. They don't know anything about you."
The British Fashion Council revealed that the UK fashion industry directly contributed £28 billion to the UK economy last year (up from £26bn in 2013) but online sales are predicted to account for 17.1% of total retail sales by 2020 – up from 13.8% in 2015, according to Verdict Retail, so merging the two will be game-changing.
Pulling in the digital content from every major high street store, its team want you to be able to sign in to an app, blip a barcode and shop like you do online.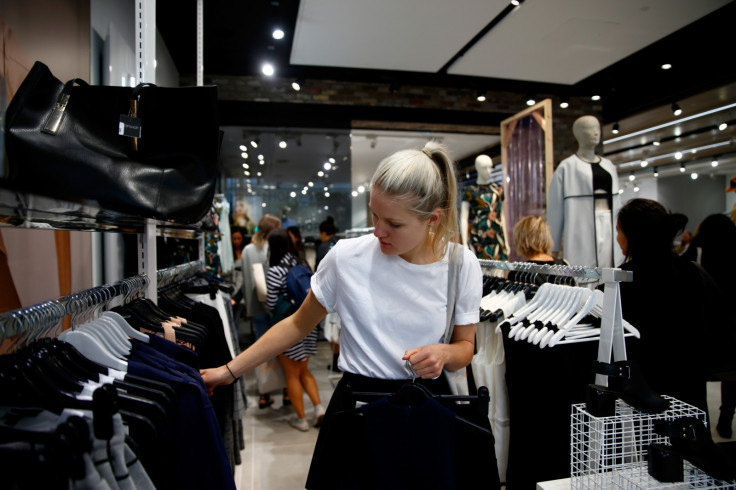 "All that content and those assets and messaging that the designer wants to get across are actually going to come out to the consumer in a much, much bigger way and obviously that will impact conversions in store and make consumers more knowledgeable, they'll understand more about things that they're wearing," Richards explained.
The danger of this is that you could end up downloading a load of brand apps you won't look at for months, but Richards is confident that this will not be the case. "As Mark Zuckerberg said 'soon we will have less apps that do more ' and people can now have one app where they can interact with all that shopping content," he said. "We know that's going to be us."
So what brands will we able to shop for like this? Richards declined to reveal the details but confirmed that they were working with "the world's leading designers and retailers in order to deliver rich digital content to consumers just by blipping a barcode."
Richards noted that some designers haven't looked at merchandising this way before. But Blippar is confident it has convinced "the majors, and when you have the majors, you're creating opportunity for people to believe it's going to work.
"You need ubiquity, you need to be able to walk down the high street and go from one store to another in order for the consumer to feel it's the main way of getting information."
With a global team of over 400 and offices around the world, Blippar is hard at work to get the information from brands it needs, so it's ready to launch after the SS'17 women's fashion weeks.
This could be a "shopping revolution" that will force the fashion industry to shift dramatically to the 'buy it now, have it delivered tomorrow' style that Blippar championed at House of Holland this weekend. Could it even help to save the Great British high street in the process?