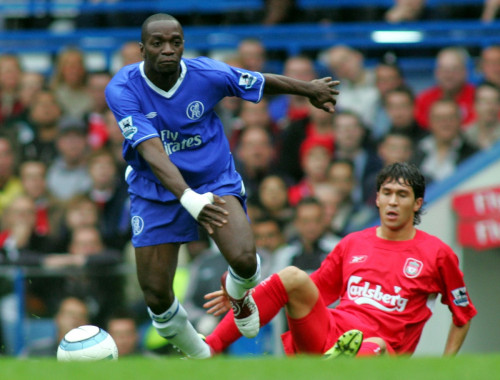 Liverpool legend Luis Garcia has told to IBTimes UK about his famous ghost goal in the 2005 Champions League semi-final win over Chelsea, claiming his first impression on the pitch was that the ball crossed the line.
However Garcia admits that, after wacthing the incident again "one million times on TV" he now has some doubts whether it was a goal or not.
After a goalless draw in the first leg at Stamford Bridge, Garcia scored the only goal in the second round to lead Liverpool to the Champions League final, which they won against Milan after coming from three goals down.
Garcia told us: "I have watched that goal a million times. In the TV there are a lot of doubts but in that moment I really saw the ball over [the line].
"Indeed, if you watch the images I quickly went to celebrate it with my teammates. I saw the ball over.
"Everyone have a different opinion and I guess the referee saw it like me. Anyway, it is just past and even if it did not go in we can not do anything now.
"It was the most important goal in my career because of its meaning but I also scored really important goals against Slovakia with Spain."
Garcia, who spent three seasons with Liverpool from 2004-2007, and recently announced his retirement from football at 35, also told us about the huge tension between managers Jose Mourinho and Rafa Benitez during those games.
"We tried to be apart from that. We faced each other many times. It was really a war. Rafa also had some issues with (Sir Alex) Ferguson but the players stayed out of it.
"That semi-final against Chelsea was probably the most high-pressure game that I have ever played."