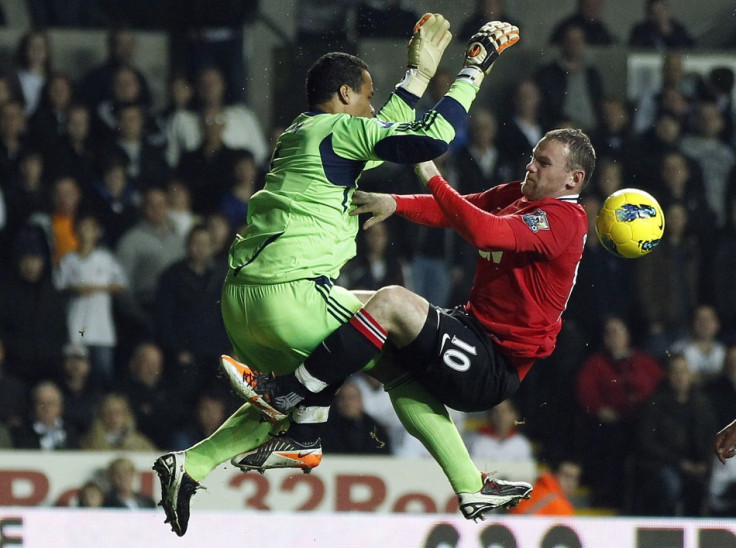 The agent of Michel Vorm has strongly denied claims made by Swansea City director John van Zweden regarding alleged offers from Manchester United and Chelsea.
On Tuesday, The Swans' aforementioned director and co-owner astonishingly made the claim that some of the Premier League's elite clubs had made enquiries for the hugely impressive Holland international.
Citing Manchester United, Chelsea, Tottenham and Newcastle, Van Zweden intimated they had all made their intentions known following a string of impressive performances since Vorm's £1.5 million move to The Liberty Stadium in August.
Despite Van Zweden's lofty position at Swansea, the club issued a firm and swift denial in respect of reputed offers from the likes of Sir Alex Ferguson and Andre Villas-Boas, and Vorm's agent has subsequently followed suit.
The 28-year-old's agent, Wessel Weezenberg, told The International Business Times UK, that the former Utrecht custodian is "having a fantastic" time at Swansea and suggested Van Zweden's comments were a cynical ploy to raise his profile in England.
"He likes to get his name in the media every now and then." Weezenberg told The International Business Times UK, when asked about John van Zweden's recent comments regarding Manchester United and their Premier League rivals.
"I think it is rubbish (the link to Manchester United, Chelsea, Tottenham and Newcastle).
"He's been there (Swansea City) six-months, not even that, so he's having a fantastic time at the club so we see no reason to talk about it."
The agent also strongly denied the suggestion that he fielded approaches from the likes of Manchester United and Tottenham and their league counterparts Chelsea and Newcastle.
Weezenberg was responding to comments made by Van Zweden made on Dutch radio, which seemingly suggested Vorm was attainable in this transfer window.
"Clubs have enquired about Vorm," he told VI Radio. "Manchester United have asked, in addition Chelsea and for that matter Newcastle United. Tottenham Hotspur have cautiously announced they are interested.
"It would be a nightmare for us if he left."
Since his arrival at the Liberty Stadium in the summer, Vorm has been a mainstay of the club's superb form in the Premier League and a crucial influence on Brendan Rodgers' desire to play aesthetically pleasing football.
Swansea are tenth in the league and Vorm has not only kept nine clean sheets in 21 games, but in doing so has earned hero status amongst the Liberty Stadium faithful.
In an interview with The Guardian on Saturday, the Swansea goalkeeper said: "They're always telling me that I'm a legend and I don't know how to react sometimes.
Two days ago I was in Tesco at the cash register doing my groceries and the woman behind the desk said: 'Hello, Legend'. When I asked how much it was, she said: 'If it was my store, you wouldn't have to pay'."