A prisoner on Death Row in the US has been executed by an untested dose of lethal drugs.
Dennis McGuire, 53, died after a lethal injection at the Ohio Department of Rehabilitation and Correction. His case had caused a storm of debate about the rights and wrongs of using him as a human guinea pig for untried combinations of toxic drugs.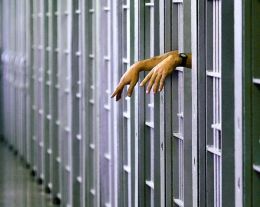 The killer cocktail reportedly caused condemned McGuire to gasp, snort and begin snoring during the prolonged process. He was put to death via a combination of Midazolam, which is a painkiller, and hydromorphone, a painkiller.
An 11<sup>th hour request for clemency by McGuire's legal team was rejected. They claimed it was abuse to use the drugs on him because the effect of them was to cause a phenomenon called 'air hunger' – where the sufferer repeatedly tries and fails to catch his breath prior to death. An Ohio judge ruled the process was not unconstitutional.
McGuire had been sentenced to death in 1994 for the murder of a woman in Preble County.
Until last year, Ohio would have executed him using pentobarbital. But supplies of the drug ran out after governments in Europe blocked its sale for use in executions. That left officials scrambling for new lethal cocktails to inject in to death row inmates.
Speaking ahead of the execution, professor of law Elisabeth Semel told CNN: "Lawyers for McGuire contend that he will suffocate to death in agony and terror. The state disagrees. But the truth is that no one knows exactly how McGuire will die, how long it will take or what he will experience in the process."
McGuire's final meal included fried chicken, potatoes done two ways and butter pecan ice cream. He spent his final hours writing letters to loved ones. Lawyers for the killer said he was a victim of circumstances - neglected as a child and suffering from impaired brain function when he commited the crime for which he received capital punishment.