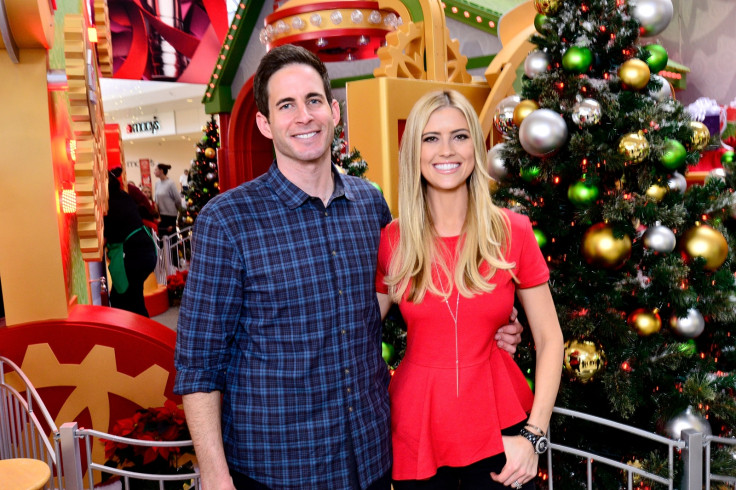 Flip or Flop stars Christina and Tarek El Moussa called off their marriage last December but they still continue to remain in each other's lives as they share joint custody of their children - Taylor Reese El Moussa, 7, and Brayden James El Moussa, 2.
The former couple came together to celebrate Taylor's 7th birthday on Friday (23 September). They have documented their little girl's big day on Instagram.
"Happy 7th B-Day to my BIG girl!!!! UGH she's growing so fast!!! I was so excited when mommy brought donuts to class....then realized she didn't have enough for me ," Tarek wrote alongside a snap which shows the former couple and their daughter smiling for the camera with doughnuts and balloons in their hands.
Christina also shared the same picture with the caption, "Happy 7th Birthday #TaylorReese .... Smart, Fun, Funny, Sassy, Sweet and Beautiful. Taylor you are the most amazing little girl and I'm so lucky to be your mama. Love you more than the ⭐️."
Tarek later shared another snap which shows him and his daughter posing for the camera.
"BIRTHDAY PHOTOS!!! I got the photos back today and they are ADORABLE!! I'm the luckiest daddy alive! Happy 7th B-day Munchkin!!" he wrote alongside the snap he shared on the photo-and-video-sharing application.
Christina also shared a snap which shows the mother and daughter duo hugging and posing for the camera, wearing matching dark shades.
"Staycation complete with a perfect sunset ," she wrote in the caption.
Fans of Christina and Tarek have praised the former couple for being "great parents" and not letting their differences affect their children's lives.
"Lucky little girl to have such great parents! Happy Birthday! Growing so fast!" a fan commented.
Another said, "Have watched you guys from your very first show. I am so proud of you both. What a wonderful example of putting children first! They are the future!!"
"You guys need to get back together," a fan said.