Game of Thrones stars Kit Harington and Rose Leslie 'engaged' – but when are they getting married?
The couple met on the sets of the hit HBO series in 2012.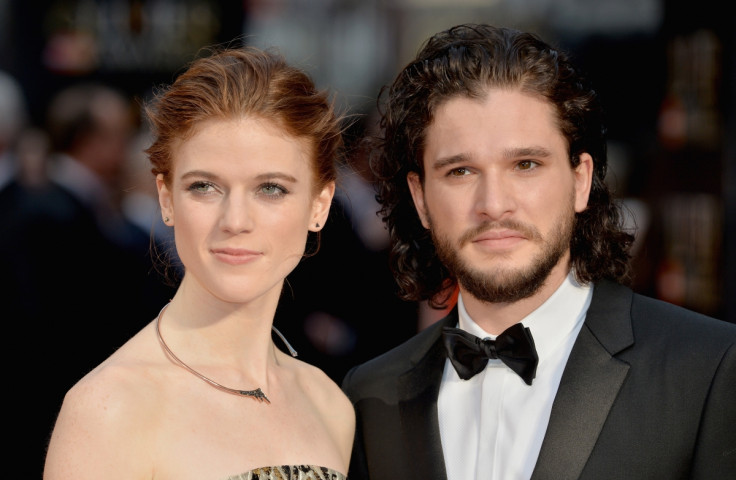 Kit Harington is reportedly set to marry Rose Leslie, who is famous for playing the character Ygritte in the HBO series Game of Thrones. The couple, however, is yet to set a date for their wedding, a report from The Mirror claims.
The report goes on to say that Harington, who plays Jon Snow in the popular series, recently popped the question to Leslie. The couple met on the sets of Game of Thrones in 2012.
"They're yet to set a date, but told friends and family last week that they've got engaged," a source told The Sun.
"Kit's known for ages he's wanted to marry Rose but he wanted them to get a house and settle down a bit first," the source added.
The couple moved in together into a £1.75m mansion in East Anglia in January.
"I've moved in with my other best friend Rose, so I'm very happy," Harington told chat show host James Corden earlier in June. "It's going well, so she's got all sorts of ideas for the house."
"I said to her, cause she's moved into my house, 'Look darling, it's important that this is our space. That it feels like our space. That you haven't just moved into mine. Move anything you want around, change anything, chuck anything out.'"
In May 2016, Harington revealed his relationship with Leslie during an interview with Vogue Italia after remaining tight-lipped about their romance for four years.
Harington talked about how "easy" it was to fall in love with his co-star.
As he recalled his best memory of shooting the fantasy epic, he said, "The three weeks in Iceland when we were shooting the second season. Because the country is beautiful, because the Northern Lights are magical, and because it was there that I fell in love (for those who don't know, he refers to Rose Leslie, who plays Ygritte, Jon Snow's Wildling mistress, ed.)."
"If you're already attracted to someone, and then they play your love interest in the show, it's becomes very easy to fall in love..." he added.
© Copyright IBTimes 2023. All rights reserved.