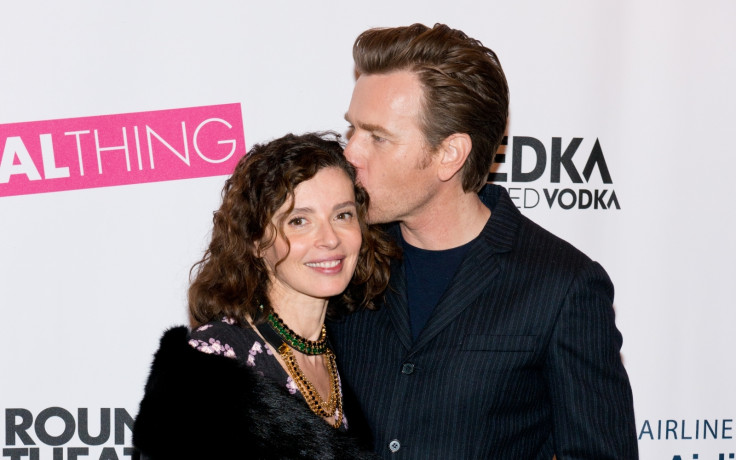 Ewan McGregor's wife is "furious" about her husband's relationship with his Fargo co-star, Mary Elizabeth Winstead.
According to The Sun, a "heartbroken" Eve Mavrakis, 51, is trying her best to handle her husband's fling in a dignified way. McGregor and Mavrakis have been married since 1995 and have four children.
The report goes on to claim Mary met Mavrakis and her family over dinner but the production designer at the time "had no idea of Mary's desires" as well as her "teenage crush" on her 46-year-old husband.
"Mary went to the house once and met Eve and the kids over dinner. She was very cordial. It seemed logical she should get to know Ewan and the family," a source told the news website.
"She is doing her best to handle it with dignity. But what makes it worse is she has been told Mary Elizabeth had a teenage crush on Ewan. I'm sure a lot of people did but they didn't go and have an affair with him."
This comes just days after The Trainspotting star and Winstead, 32, were spotted "passionately kissing" in a busy London cafe last week. Winstead recently split from her husband of seven years, Riley Steams.
"Ewan and Mary Elizabeth were there together and seemed relaxed in each other's company," witnesses, who were present at The Good Life Eatery in St John's Wood, North London, told The Sun. "There's always lots of celebrities around in that area. The cafe was really busy with people, including delivery drivers coming in and out the whole time.
''You cannot reserve a table in there and have to go to the counter to order food, so people are up and down constantly," the witnesses added. "They were deep in conversation and were there together for more than an hour. As they left, she got on to the back of Ewan's motorbike and they sped off together."