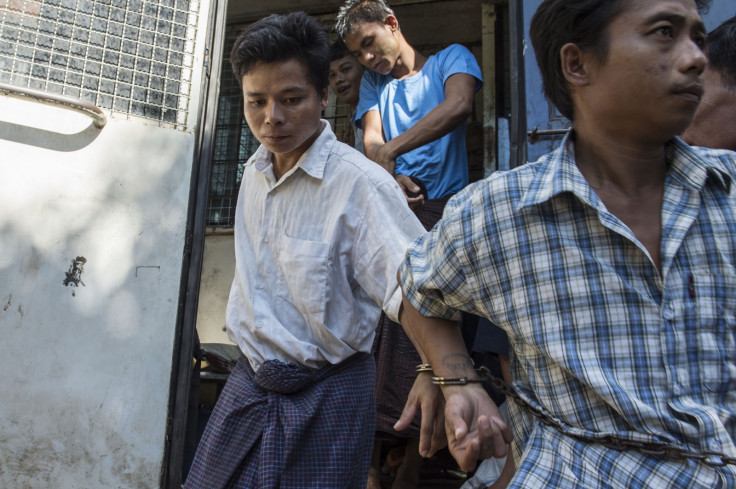 An exorcist and sorcerer who beat three young children to death has said he was possessed by a dark spirit when he attacked the toddlers during a ritualised killing over a two day period.
The prosecution against Tun Naing, who has claimed he practises black magic, has said he punched and kicked two toddlers, a three-year-old boy and a two-year-old girl, and an eight-month-old baby. Witnesses told Agence France Press Naing had claimed the children were possessed by evil sprits.
He killed them over a two day period while their families watched, an uncle of one of the boys explained. He said the villagers lost their minds after he fed them "blessed" water. In a ritual practised in remote areas where many believe in spirits, astrology and "yadaya" (a kind of magic used to ward off evil or misfortune) the villagers stood in circles as he recited incantations.
"I did it because I lost control of my mind at that time as the dark spirit took over me," Naing was overheard saying as he was led away from the courtroom.
According to police the bodies of the children showed evidence of having been stamped, kicked and brutalised until they were killed. Naing was also said to have hidden the bodies after the deaths.
The Associated Press reported that two days after the deaths of the three children Naing severely injured a 4-year-old girl in another village in a separate ritual. It was this second outburst of violence which prompted residents to call authorities to arrest him and led to the uncovering of the other deaths.
Superstition and belief in spriits is common in Buddhist-majority Myanmar. The country's military ruler Ne Win caused chaos in the 1980s when he changed the national currency to add up to nine, his lucky number.
Naing could face the death sentence if found guilty on all counts. It has not been made immediately clear when his trial will resume.