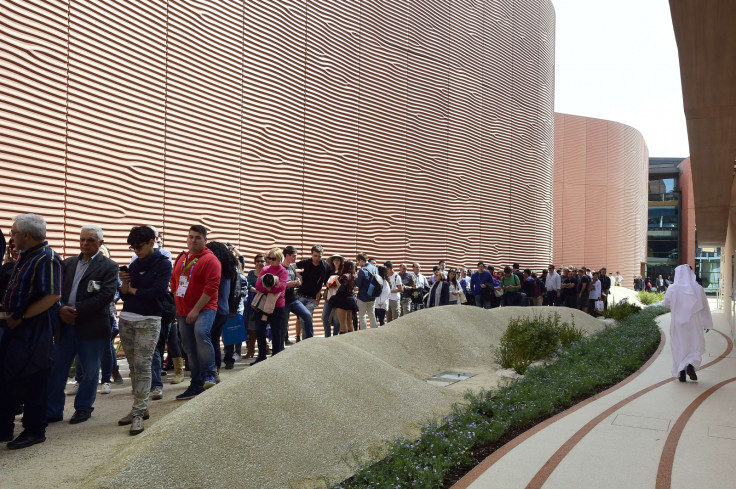 A man who allegedly robbed a woman of her tickets to visit Expo Milan 2015 by punching her at the entry gates to the exhibition site has been arrested by Italian authorities.
The suspected assailant has been identified as 21-year-old Aleksander Ricco, a Greek national according to local media.
He allegedly punched the 49-year-old woman, named only as Daniela C, in the face to steal two Expo tickets as she was queuing with her husband to access the large nutrition-themed universal exposition in the northern Italian city, earlier this week.
The woman was treated for shock but didn't suffer any injury. The attack happened in full daylight and Ricco was held by Carabinieri police shortly after fleeing the scene.
The 1.1 million sq m exhibition area, which is said to attract around 100,000 visitors a day, is heavily patrolled by security forces.
It was not immediately clear if Ricco, from the Milan suburb of Bernareggio, intended to keep the tickets for himself or re-sell them for profit.
On the inaugural weekend of the six-month event themed "Feeding the Planet and Energy for Life", touts were selling day-passes for around €25 (£18, $28) each, against the standard official price of €34.
Part of the 11 million tickets that organisers say have already been sold were purchased at discount prices during promotional offers before the world fair opening on 1 May.
Some 145 countries are taking part in the event, showcasing their best delicacies and innovative ways of producing them in a sustainable way able to meet the needs of the growing global population.