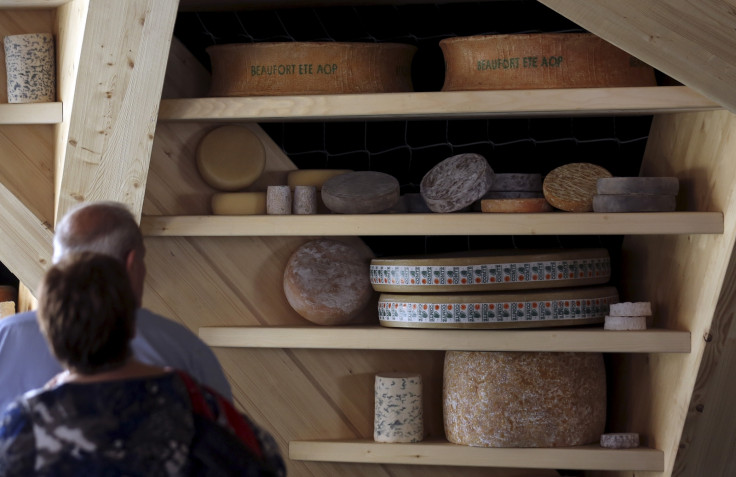 The British government is considering introducing more detailed labels for meat products, as part of EU-led drive to improve food safety and quality that is gaining momentum thanks to the international focus on nutrition created by the gastronomy-themed Expo in Milan, it has been reported.
UK producers might be asked to add to meat packaging information stating which part of the United Kingdom – England, Wales, Scotland or Northern Ireland – the animal was born, raised and slaughtered, The Independent on Sunday reported.
At a European Commission conference within the universal exposition in the northern Italian city, Stephen Pugh, head of food labelling at the Department for Environment, Food & Rural Affairs, said new regulations are also being discussed for dairy and alcoholic products.
Dairy manufacturers could be demanded to specify whether British milk was used during pasteurisation.
Forcing alcoholic bottles' labels to show nutritional information, revealing how many calories they contain, is another measure under discussion.
"It's a public-health issue. People are not aware of the number of calories they intake when they drink alcohol," Pugh told The Independent.
In April, MEPs lawmakers called for such regulation to be introduced right across the European Union with a non-binding vote.
Glenis Willmott, MEP for the East Midlands, told the BBC: "Europe is still the heaviest-drinking region in the world, but many people don't realise that a large glass of wine contains the same number of calories as a slice of cake.
"In order to reduce the burden of alcohol-related harm, we must make sure people are given clear information to enable them to make informed choices."
With "Feeding the Planet and Energy for Life" as its central theme, Expo Milan 2015, the commercial world fair that opened earlier this month, is fuelling discussion on food safety.
Some 145 countries are taking part in the event, showcasing their best delicacies and innovative ways of producing them in a sustainable way able to meet the needs of the growing global population.
In a video published on the EU at Expo website, Esther Kok from the Institute of Food and Safety at the University of Wageningen explained why accurate labelling of products has become more important with globalisation.
"The transporting of food products and ingredients all over the world has become more complex and, as a result of these complex logistics, we need to find innovative approaches to certify that the product that we buy in the shops is safe and of a known and controlled quality," she said.
Expo Milan 2015 runs until October.