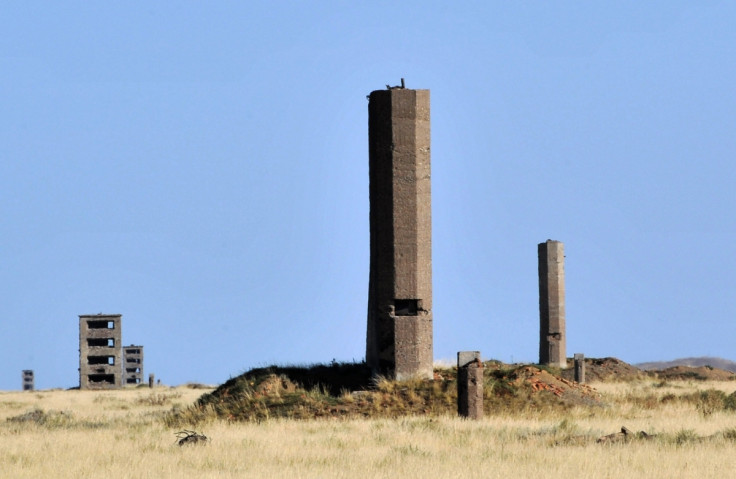 A report by New Scientist says that documentation seen by the magazine's reporters shows the Russian government covered up radiation exposure and associated health impacts from civilians living close to a Kazakhstani testing site for the Soviet Union's nuclear weapons. The report claims that recommendations made by scientists around the time of significant nuclear testing in the 1950s were ignored by the authorities.
Though the health problems endured by locals of the Semipalatinsk test site have been well-documented over the years that followed, the report claims the official document reveals the extent to which these were known to Moscow at the time. Among problems cited by civilians are genetic birth defects, cancer and thyroid problems.
A 2010 film by Antony Butts, After the Apocalypse, highlights some of the issues experienced by residents over a 40 year period between 1949 and1989, who he described as "human guinea pigs".
The weapon testing site was officially closed in 1991
Following a test in 1956, 638 people were hospitalised with radiation poisoning – more than four times the number of radiation poisoning cases diagnosed after the 1986 Chernobyl disaster. In fact, in the same year a month after one test, radiation dose rates were at 1.6 millirems per hour – 100 times the safety recommendation set by the International Commission on Radiological Protection.
According to the report, the document, classified as top secret, details three research expeditions to Ust-Kamenogorsk, towards the Eastern border of Kazakhstan and Russia, which uncovered widespread contamination of soil and food across the eastern villages of the country. It also claims that the expeditions in 1956 and 1957 found high levels of radioactivity in the faecal samples of those tested, which could not be detected within two to five days after the subjects stopped eating local food.
New Scientist claims that as a result, it was recommended that local grain should not be eaten and that any tests should be conducted before the full harvest. However, this advice was never adhered to.