The US defence department's ambitious project to develop F-35 stealth fighter jets is way behind schedule and the aircraft could be combat ready only by late 2018 or early 2019, a Pentagon report stated. It also cautioned against committing to a "block buy" of the jets "given the state of maturity of the programme".
The project was recently slammed by US President-elect Donald Trump as being too expensive, who even threatened to scrap it once he assumes office on 20 January. However, manufacturer Lockheed Martin assured Trump of bringing the cost down.
In a 62-page report on the status of the F-35 Joint Strike Fighter programme, Michael Gilmore, director, operational test and evaluation, wrote: "The Services have designated 276 deficiencies in combat performance as "critical to correct" in Block 3F, but less than half of the critical deficiencies were addressed with attempted corrections in 3FR6."
This exclusive report on the F-35 programme was part of Gilmore's annual report for the fiscal year 2016.
Gilmore warned that the Joint Strike Fighter Programme Office is planning to "reduce or truncate" the scheduled developmental testing of the fighter jets to minimise delays and close the development phase "as soon as possible".
But deficiencies "continue to be discovered at a rate of about 20 per month", he wrote. He added that such problems and delays "make it clear that the programme will not be able to start IOT&E [Initial Operational Test and Evaluation] with full combat capability until late CY18 or early CY19, at the soonest".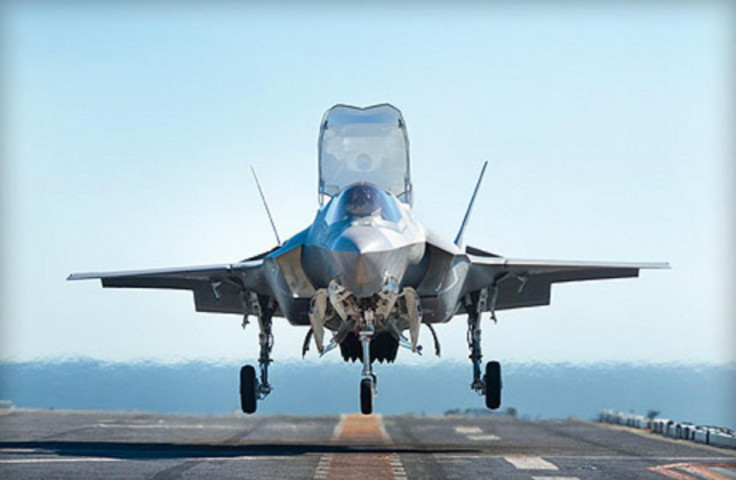 The report listed out several of the deficiencies highlighted in the fighter jets, including software problems and structural issues. Referring to all the issues, Gilmore wrote that the F-35 programme office "has no plan to adequately fix and verify hundreds of these deficiencies using flight testing within its currently planned schedule and resources".
The IOT&E "could be delayed to as late as CY20, depending on the completion of required modifications to the IOT&E aircraft", the report added.
Referring to costs, the report noted the estimates provided by the director of Cost Assessment and Programme Evaluation (CAPE) showed the F-35 programme would need an additional $550m (£454) in 2018. The funding was needed to "finish the necessary and planned developmental test points and produce additional software versions to fix and verify the important known and documented deficiencies". Besides, $425m more would be needed in 2019 and $150m in 2020 to complete the development phase (SDD).
"These estimates add up to an additional $1.125bn required to complete SDD. The programme office estimate is about one-half of the CAPE estimate," Gilmore said in the report.