Mercedes are set to run tests on their tyres ahead of the Spanish Grand Prix following issues for both Lewis Hamilton and Nico Rosberg this season.
Both Hamilton and Rosberg complained about their tyres as they went from qualifying on pole position in Bahrain after fifth and nineth place finish respectively, with the latter forced into making four pitstops.
The German took issue about the tyre situation immediately after the race, saying: "We were using the rear tyres too much and at the end, I was really struggling and wasn't able to push hard enough."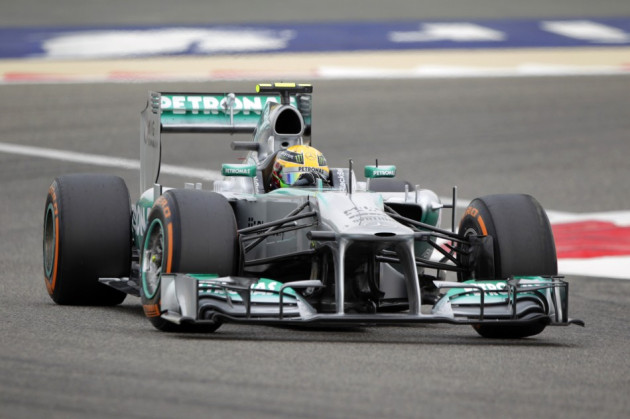 With that in mind, Mercedes team boss Ross Brawn says that they will take advantage of the break between races and work on a new system for the drivers.
"In the two weeks since we returned from Bahrain, there has been a lot of hard work taking place in Brackley and Brixworth to prepare for the start of the European season in Barcelona next weekend," he said, according to Sky Sports.
"We have focused our efforts in two key areas; finalising our upgrade package for Spain and understanding our comparative lack of race pace in Bahrain.
"We have made progress in the latter area and will evaluate some developments over the upcoming race weekends to help improve the situation. We're not there yet but we are making progress and of course, performing in the race is what really counts."
Hamilton, who is currently third in the Drivers' Championship, insists he's full of confidence preparing for Spain, despite admitting after Bahrain that he was hanging onto his and Mercedes' place in the standings by the skin of his teeth.
"We've been boosted by the results that we've had at the start of the season and to come away from the first four races with two third and two fifth places feels like a real achievement," he said.
"I'm feeling very comfortable in the car now and we know the areas that we need to improve so a lot of effort is being put in to close that gap to the front-runners.
"Barcelona should be a good test as we know the circuit so well having completed most of the pre-season test programme there. The weekend should be a good benchmark of the progress we have made since then."