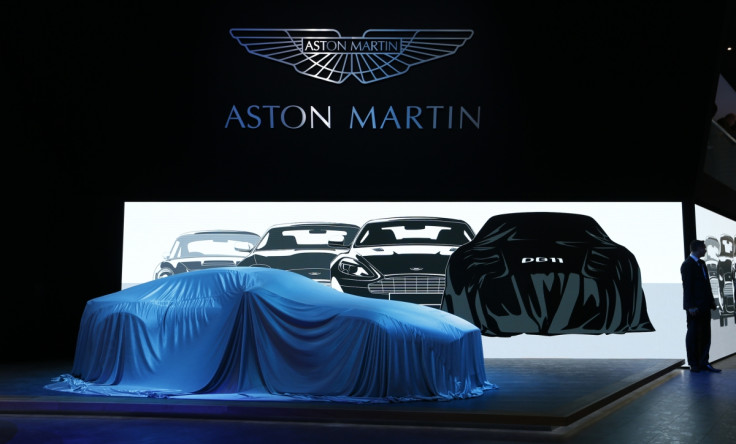 Aston Martin has announced that it will be teaming up with Red Bull, the company famous for its energy drinks. The deal will include two aspects. The first will relate to Formula 1 sponsorship and the second will be for the production of a supercar for the roads.
According to the deal, the luxury carmaker will lend its logo to the F1 cars of Red Bull Racing. This marks the British carmaker's entry into the sport after more than 50 years. Its logo will be on Red Bull's F1 cars starting from the 20 March Australian grand prix and will continue throughout the 2016 season.
Christian Horner, team principal at Red Bull Racing, said: "This is a very exciting project for everyone at Red Bull racing. Through this innovation partnership, the iconic Aston Martin logo will return to grand prix racing for the first time since 1960."
Also, according to the deal, Adrian Newey, Red Bull's design chief, will work with Aston Martin's chief creative officer Marek Reichman to produce a new supercar. Dr. Andy Palmer, CEO of the British carmaker, said: "Between Q by Aston Martin Advanced, Red Bull Advanced Technologies and project partner AF Racing AG, we are going to create a car that will excite and stir the imaginations of the car designers of the future and a global audience of sports car enthusiasts."
The new car, which is to be called the AM-RB 001, is expected to be completed in two years and will cost up to £2m (€2.56m, $2.89m). "Red Bull advanced technologies, led by Adrian, will be using Formula One DNA to produce the ultimate of all road cars. It realises a dream and vision long held by Adrian to design a road car," Horner said.
Newey said the deal would help fulfill his ambitions and goals. "From the age of six I have had two goals in life — to be involved in the design of racing cars, and to be involved in the design of a supercar. While the former ambition went on to form my career to date, the latter has always bubbled away, resulting in countless sketches and doodles over the years. The opportunity to now develop and realise those ideas while working with Marek and his colleagues from Aston Martin is tremendously exciting," Newey said.