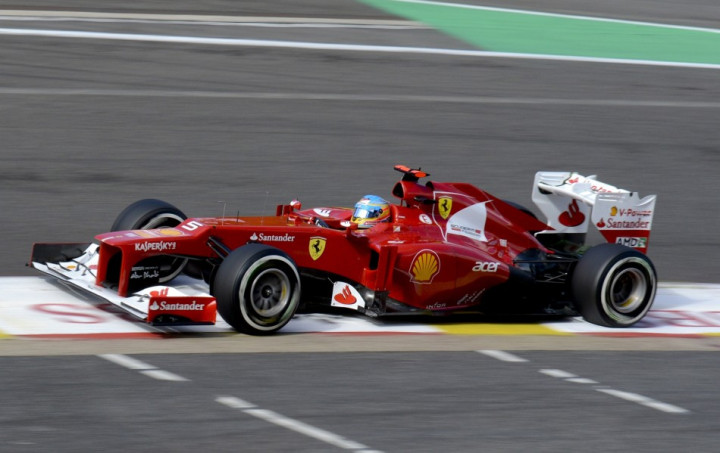 The previous two rounds of the 2012 Formula 1 World Championship may have been separated by a month of absolutely no racing, testing or on-track work... but the results stayed the same. For the first time since the start of the season, the McLaren MP4-27 has shown race-winning, timesheet-topping pace, and that has seen Lewis Hamilton and Jenson Button benefit first at the Hungaroring and then at Spa-Francorchamps.
However, so strong was Fernando Alonso's hold on the lead for the drivers' championship that despite claiming only 10 points from these two races, he still remains outright leader. In fact, even the 30 points defending champion Sebastian Vettel, in his Red Bull, claimed at Hungary and Belgium leaves him 24 behind the Ferrari ace. The Spaniard, therefore, has every reason to be confident going into the 2012 Formula 1 Italian Grand Prix, particularly since this is Monza... the home of the Tifosi and right in the heart of Ferrari territory.
"Monza is a special win, because for any Ferrari driver it's a lot of support that you feel from the tifosi from today until Sunday and you want to give something back to them and the best thing is obviously a race win," Alonso explained during an FIA interview session, "but from a championship point of view it doesn't change too much. Even if you're not fighting for the championship, winning in Monza will be special anyway."
Hamilton and that Contract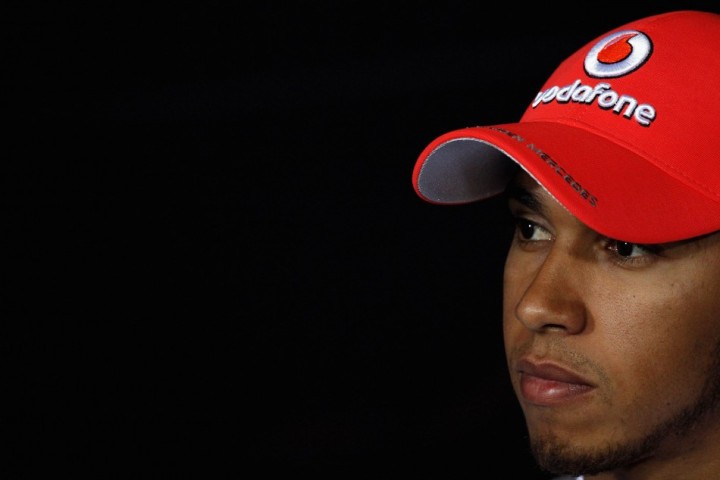 The revitalised McLaren cars aside, much of the talk coming from and about the Woking-based team has been about Hamilton's contract situation. The 2008 world champion is in the final year of his contract and negotiations with his team have not been as smooth as both parties would perhaps have liked.
The team has had to face disappointed drivers at several points in the season so far, with the focus on tactical and pit stop errors, such as the ones in Malaysia, Bahrain and Spain. In a bid to quell growing unrest and the rumours, McLaren reportedly offered their driver a £100m five year contract to remain with the team. There has been a lot of back-and-forth on this issue, with team principal Martin Whitmarsh remaining confident Hamilton will sign a new contract. However, up until the start of the race weekend at Monza, Hamilton claims he is still unsure about signing a new deal.
"I think the first thing to say is that we are in an advanced stage of negotiation with Lewis over any contract," McLaren sporting director Sam Michaels explained, "Until those negotiations are completed there is nothing definitive to say about it from McLaren."
Monza Debutants
Meanwhile, there will be a couple of fresh faces on the track during the weekend, with HRT-Cosworth and Lotus-Renault to field new drivers for Monza.
In the latter team's case the change is an enforced one, after regular driver Romain Grosjean received a one-race ban for causing the four car pile-up at Spa Francorchamps in the last race. Lotus will now field third driver Jerome D'Ambrosio for this race.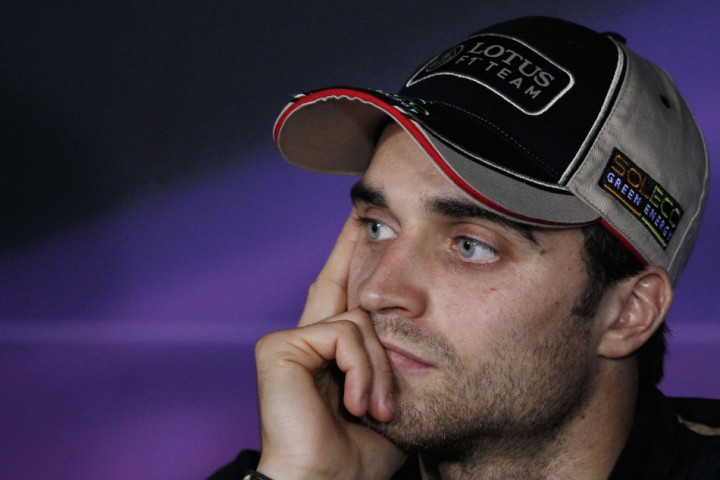 "My desire for 2012 has always been to get back into the seat of a Formula One car so I am grabbing this opportunity with both hands," the Belgian explained, "Monza is a fantastic circuit and I can't wait to take to the track on Friday." The 26 year old last raced, competitively, for the Virgin team in the 2011 season.
Meanwhile, HRT have announced that Chinese driver Qing Hua will take over from regular driver Narain Karthikeyan of India, for the Friday practice sessions. Hua becomes the first ever China-born Formula 1 driver.
"This is a very important step towards my dream of becoming a Formula One driver," Hua said to the sport's official Web site, adding, "It will be my second time in the car, after the young driver test in Silverstone, and I'm very excited about driving at a circuit like Monza. The objective of this session is to continue advancing with my programme, rack up more miles and experience at the wheel of an F1 car and help the team with whatever they need."
Maldonado's Grid Penalties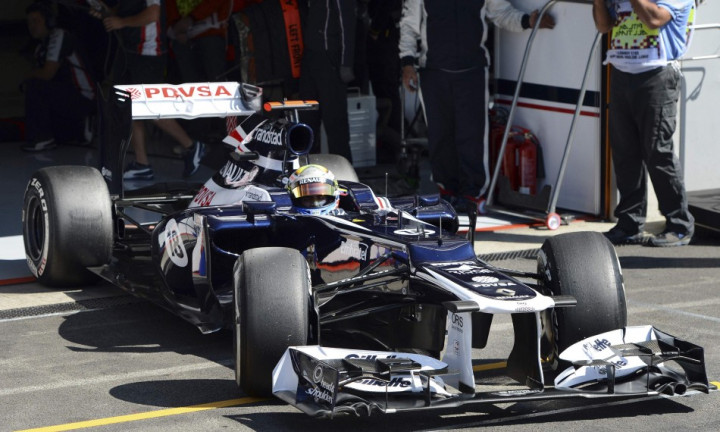 There is further bad news for Williams' driver Pastor Maldonado. The 27 year old Venezuelan was given a three place grid penalty for illegally blocking Force India driver Nico Hulkenberg in qualifying for the Belgian Grand Prix and will now serve two five-place penalties for the Italian Grand Prix.
Where to Watch Live (all times BST):
You can catch all the Free Practice action from Monza, live, from 8.45 am to 10.50 am (Free Practice 1) and from 10.55 am to 11.35 am (Free Practice 2), on Sky Sports F1 and Sky Sports F1 HD. You can also watch the pre-practice drivers' press conference, from 8 am to 8.45 am on the same channel. For live and real-time Internet updates, you can check out the Live Timing section on the sport's official Web site.