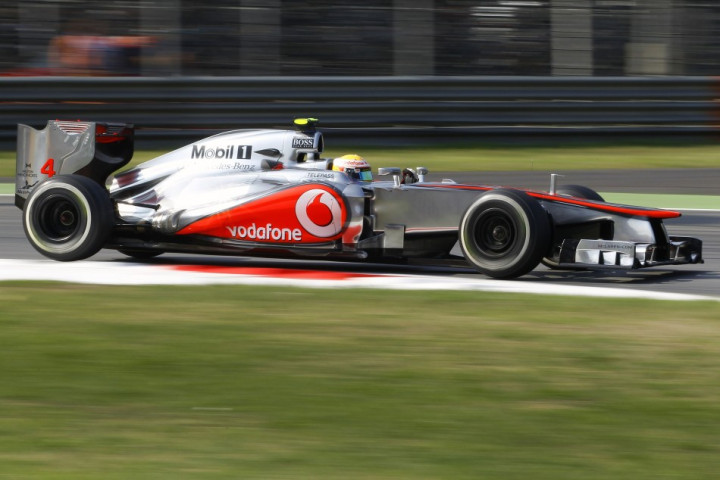 The McLarens of Lewis Hamilton and Jenson Button dominated Friday practice sessions at Monza. The 2008 and 2009 Formula 1 world champions were fastest in the second session, with Hamilton leading the way in a 1:25.290 to Button's 1:25.328. The Woking-based team didn't have it all their own way though. The Ferrari team, inspired by the legions of Tifosi at their home race, were less than two-tenths behind. Championship leader Fernando Alonso was third with 1:25.348 and team mate Felipe Massa was fourth with 1:25.430.
Meanwhile, defending world champion Sebastian Vettel endured a disappointing day, finishing 11th in the first practice session and 13th in the second. His team mate, Australian Mark Webber, fared little better, managing a best of 1:26.104 in the second session to finish 11th. The Red Bull team, who won the Constructors' championship last year, have been in less than spectacular form since the mid-season break and will need to improve, fast, if they are to keep the Ferraris and the McLarens at bay.
First Free Practice
Monza is one of the oldest venues in the Formula 1 calendar and has been the scene of several epic races in the past. It is something of an anachronism in today's safety-conscious, speed-limiting world and stands out as an ultra-fast race track where speed, stability under braking and traction out of corners are required to set fast times.
It helps, too, if you know the track, like Michael Schumacher does.
The veteran seven-time world champion was at his imperious best in the morning's practice session, running his Mercedes around the track in 1:25.422, a clear three-tenths of a second ahead of Button in his McLaren. Schumacher's team mate, Nico Rosberg, the winner of the Chinese Grand Prix in April was third, to emphasise the German team's return to form, with a time of 1:25.762.
"I am quite happy with the practice sessions as we achieved a lot of reasonable work with regards to long runs which was our main focus today. We have a different aero package for Monza which seems to work well so it seems to be looking better than in the last races," Schumacher explained, after the sessions, to the sport's official Web site.
The Ferraris, for whom this is not only a home race but also the spiritual home of their motor racing tradition, were close behind, with Alonso lapping in 1:25.800 for fourth and Massa in 1:25.861 for fifth. However, it was not a smooth session for the team. Alonso's car developed a number of technical issues, forcing his engineers into action more often than they would have liked. Fortunately, it appears the issues have been sorted out and performances issues with the gearbox and engine are unlikely to incur penalties for Sunday's race.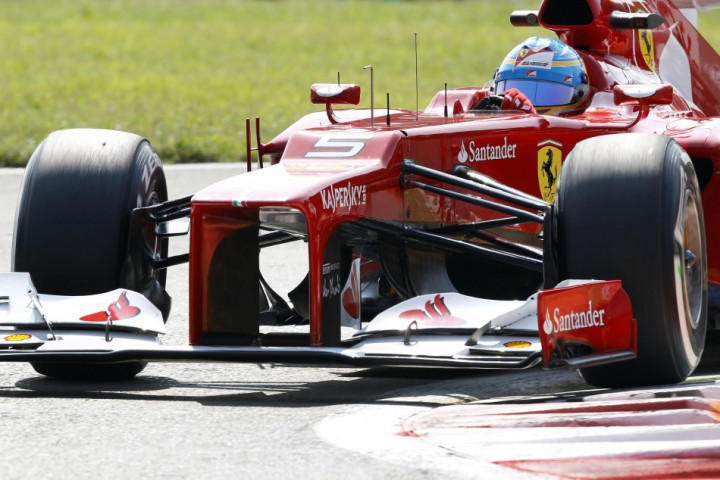 "We had various reliability problems on Fernando's car that meant he was unable to get through his planned programme. As far as the gearbox and engine are concerned, they were units we were not planning to use in the race, so we will not incur any penalties tomorrow," Pat Fry, the team's chassis director, told Ferrari's official Web site, "For his part, Felipe managed to do a lot of kilometres and gathered important data for the team, both on the different aerodynamic configurations and on the behaviour of the two compounds - hard and medium - which Pirelli has chosen for this race."
Hamilton was maybe distracted by all the talk of contract negotiations with the McLaren team; the British driver managed only sixth, more than half a second off the pace and only just ahead of Kimi Raikkonen in the Lotus-Renault.
Sauber's Sergio Perez, Red Bull's Webber and Williams' Pastor Maldonado rounded off the top ten, with the latter a full second outside Schumacher's best. Defending world champion Vettel was 11th with a 1:26.508.
Second Free Practice
The second session saw the Mercedes team fall away, with Schumacher, in particular, dropping well down the order. The former Ferrari was more than six-tenths off his first practice time and finished 10th, as the McLaren and Ferrari drivers took centrestage.
"We're trying to fine-tune the balance and find the tiniest amounts of time. It's extremely tight. Overall, today has been quite productive, and everything has gone smoothly," Hamilton explained.
Hamilton, Button, Alonso and Massa (in that order) were all very quick and covered by just about a tenth of a second at the top of the grid. Schumacher's team mate, Rosberg, was fifth with a 1:25.446. Raikkonen continued his steady start to the weekend by finishing sixth and the two Force India cars enjoyed a good afternoon's work, with Paul di Resta in seventh and Nico Hulkenberg in eighth.
However, the day went from bad to worse for the Red Bull team, who could only manage a best of 11th, for Webber. Vettel was 13th, behind Lotus' stand-in driver Jerome d'Ambrosio.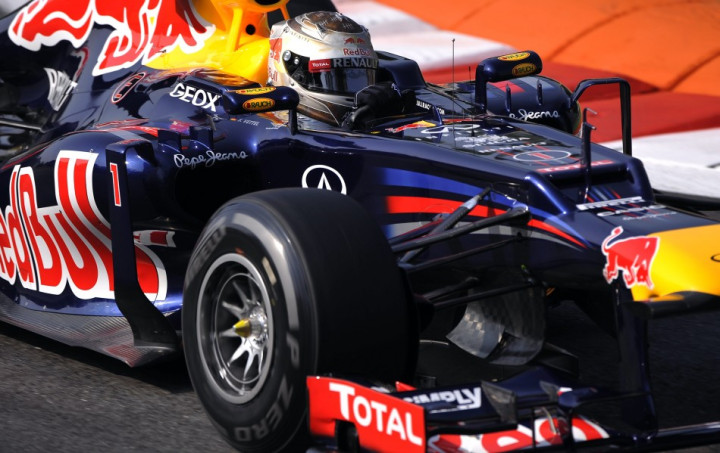 "I think overall we are not as quick as we would like to be, so there's still work to do. I think we are more competitive in race trim, but we aren't where we want to be yet in terms of true pace," Vettel was forced to admit after the day's driving was over.
Saturday's Sessions
The third and final practice session is scheduled for 11 am local time (9.45 am BST), with the qualifying session to start at 2 pm local time (12.45 pm BST).