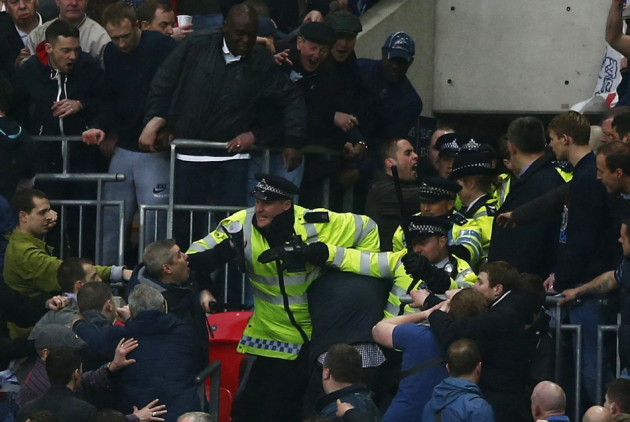 Football violence returned to the terraces of Wembley Stadium on Saturday 13 April as Millwall fans battled police in clashes that left four officers injured.
The fighting marred what should have been a great occasion - the FA Cup semi-final match between the Lions from the Championship and Premier League Wigan Athletic.
Police drew batons as they clashed with brawling men near a passageway.
A total of 14 fans were arrested inside the stadium for public order offences. Four police officers were injured in exchanges, the Metropolitan Police said.
Disturbances broke out in the part of the ground containing Millwall fans, in full view of other supporters and millions of TV viewers around the world.
Millwall FC pledged to work with police to catch those responsible for the violence, while TV channel ESPN said it would hand over all its tapes to the police.
Club CEO Andy Ambler said: "Having worked so hard to show the positive side of our club both on and off the field, we cannot allow the actions of a mindless minority to undermine that.
"At this stage we are still in the process of establishing the full details of what happened in a section of the ground during the second half.
"Our position is clear. Anyone associated with our club found guilty of violent behaviour will be banned indefinitely from Millwall matches in addition to any punishment they receive from the authorities."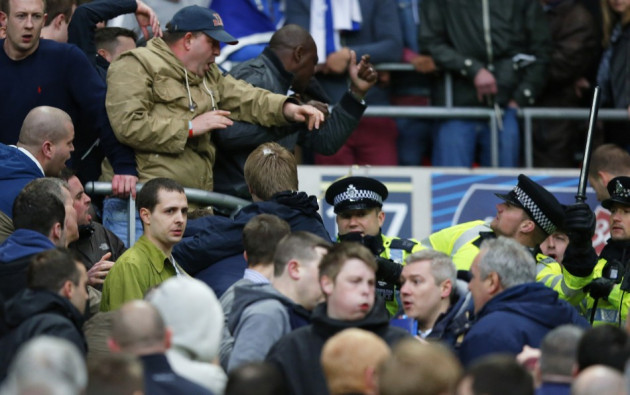 A Scotland Yard spokesman: "The Metropolitan Police Service (MPS) is investigating sporadic disorder amongst fans in the Millwall supporters area of Wembley Stadium at today's FA Cup semi-final.
"The policing response was robust and proportionate and 11 people were arrested during the game in connection with the violence that broke out shortly before half time and full time.
"Four officers received minor injuries.
"The MPS will be working with the FA, Wembley Stadium and other partners to ensure its investigation identifies all those involved."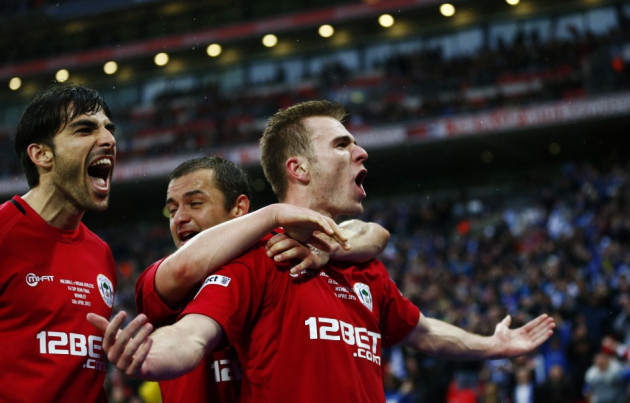 Ruling body the Football Association condemned the violence.
Alex Horne, General Secretary of The FA. said: "The Metropolitan Police and The FA are this evening investigating scenes of sporadic violence and disorder in the Millwall FC end at today's FA Cup Semi-Final.
"The FA and Wembley Stadium will work with Police and representatives of Millwall FC to review all events.
"We will look to ensure those involved are identified and we would call for criminal charges and a football banning order to be brought against them.
"The FA deplore the scenes which have taken place, which are unacceptable. Everything will be done to take action against those involved."
MIllwall lost 2-0 to Wigan, who progress to the final.