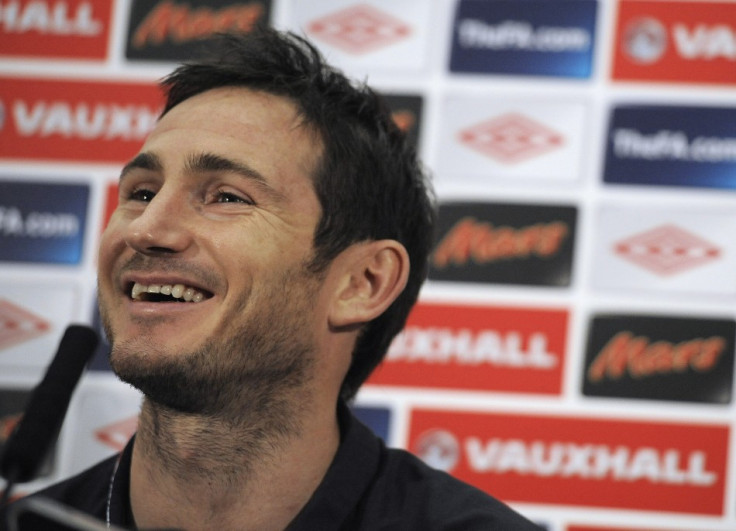 Fabio Capello has confirmed Frank Lampard will captain England against Spain at Wembley on Saturday, but his Chelsea colleague John Terry will return as skipper for Tuesday evening's game against Sweden.
Although Capello insists Terry has his full support and is innocent until proven guilty of claims he racially abused Queens Park Rangers defender Anton Ferdinand, Lampard will captain his country for the second time on Saturday afternoon, having done so nine months ago during the 2-1 victory over Denmark in Copenhagen.
Terry is currently under a dual investigation by the Metropolitan Police and the Football Association following the aforementioned alleged incident which occurred during the west London derby last month.
In what appears to be a hugely diplomatic response to the on-going controversy, Capello also confirmed Terry would be reinstated as his captain for the match on Tuesday evening, therefore ensuring the 30-year-old Chelsea defender avoided a potentially uncomfortable press conference on Friday afternoon.
In his place, Frank Lampard was eager to endorse his teammate's leadership credentials and was adamant Terry retained the respect of the rest of the squad, despite the latest controversy surrounding the much maligned centre-half.
"He's coping just fine - as he's always coped." Lampard said.
"We've always had our moments in football, me included, but he has a very strong character. When he plays on Tuesday - or in the future - you will still see the same John Terry.
"There's always a lot of respect in the dressing room and that will remain.
"I've worked with John for a long time professionally and he's always been a fantastic friend and colleague.
"Nothing has been said. It has been business at usual."
The press conference was inevitably dominated by questions on John Terry, but Lampard, who has 89 caps, was allowed to comment on the prospect of leading out his country against the defending world and European champions at Wembley.
"It will be my proudest moment in an England shirt I think and I've had a few, playing in tournaments but to lead your country out at Wembley, at your home ground, is a very special moment. I'm absolutely delighted," Lampard enthused.
"I've no hold on the captain's armband, I've no wishes to try and get it, I'm 33 now, I'm just very honoured to have it for the second time.
"John's the captain, it's been well stated, and he's a very very good captain."
Terry's position in the England setup has been the subject of intense speculation but Capello claimed he had always intended on leaving his captain on the bench.
"I decided everything [selection-wise] before what happened," said Capello.
"He will be on the bench against Spain but play against Sweden on Tuesday.
"He is innocent until proven guilty. Absolutely. I need to respect every decision but I cannot speak about it."
When pressed on his starting XI for tomorrow's match, Capello concluded: "I always decide my line-up on the day of the game because sometimes things happen to players. The players will only know tomorrow."