Facebook defends 'baby yoga' video in face of NSPCC concern - but some copies are being removed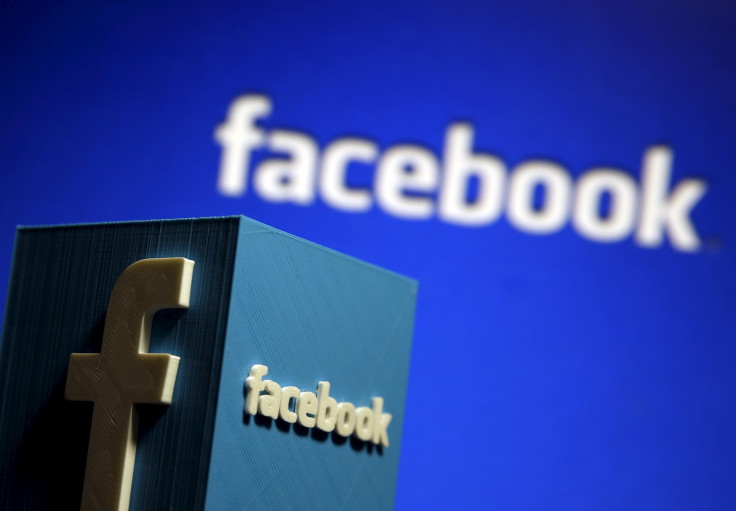 The NSPCC child protection society has written to the government expressing concern over a "callous" and "dreadful" video of a sobbing baby which Facebook has refused to remove from its website.
Facebook does not believe the video breaches its rules, despite showing the crying toddler being repeatedly dunked into water. In a letter to culture minister Ed Vaizey and internet safety minister Joanna Shields, the NSPCC describes the video as "dreadful and disturbing," while Facebook says it merely depicts an act of "baby yoga".
At first appearing like most other Facebook videos - uncensored and starting automatically when a user scrolls past it - the video has since had its autoplay function stripped away and a message added to describe it as "graphic" adding: "Videos that contain graphic content can shock, offend and upset. Are you sure you want to see this?"
In an open letter written to Vaizey and Shields on 4 June, NSPCC chief executive Peter Wanless said: "I am deeply troubled today to see there is yet another disturbing video circulating on social media. The two-minute film on Facebook shows a terrified, sobbing baby being constantly immersed in a bucket of water by an unidentified adult."
Some copies of the video are being removed
Facebook said it is removing the video when it is being shared to "support or encourage this behaviour," but is leaving the video in place and adding a graphic content warning when it is shared by people "raising awareness or condemning the practice." With such a warning in place, it cannot be viewed by users under 18.
A spokesperson for the social network told IBTimes UK: "Like others, we find the behaviour in this video upsetting and disturbing. In cases like these, we face a difficult choice: balancing people's desire to raise awareness of behaviour like this against the disturbing nature of the video."
The social network's defence is that if it deleted all upsetting or distressing content, then the important topics they portray would not enter the public eye and would not be discussed, similar to how news website publish graphic content to help raise awareness.
Facebook downplayed the nature of the video, telling the Mirror: "Whilst we understand that people may be upset by this video which depicts a form of baby yoga, after careful review we found it does not break our rules." The infant initially cries when placed into the bucket of water, but later stops when the adult changes how they are holding her.
'Extremely concerned'
Wanless said he and the charity were "obviously extremely concerned for the welfare of the infant and are urging Facebook to offer every co-operation with the authorities to try and track down this callous individual and protect the baby." He asks Facebook to "look at all available options" to ensure UK citizens are "no longer exposed to this kind of dreadful and disturbing content."
This is the latest in a long line of videos apparently depicting abuse of children, and the NSPCC believes society has "reached the long overdue point where it is time for social networking sites to be held to account for the content on their sites and pay more attention to their safeguarding duties to protect children and young people".
Facebook's policy of keeping disturbing videos online to raise awareness was most widely questioned in 2013, when a video showing a woman being decapitated remained online after calls to have it removed. The incident forced prime minister David Cameron to tweet: "It's irresponsible of Facebook to post beheading videos, especially without a warning. They must explain their actions to worried parents."
© Copyright IBTimes 2023. All rights reserved.