Apple is looking for a "web technology expert" to join its Maps team to make "maps work seamlessly on the web".
The listing, which was published on Apple's own jobs website, describes the role as follows:
The Maps team is looking for a web technology expert to help make maps work seamlessly on the web. The ideal candidate will be a JavaScript expert, have in-depth knowledge of various core web technologies, and be proficient with web developer tools for debugging and performance analysis
Apple Maps is currently only available through a web browser when you use Apple's own Find my iPhone feature through the iCloud website. Otherwise Apple Maps is available through the iOS app, a desktop client on Mac OS X and, most recently, on the Apple Watch.
Apple Maps was introduced in 2012 and replaced Google Maps as the default mapping application on iPhones, iPads and Macs. The application, which offers turn-by-turn navigation, was heavily criticised upon initial release for the multiple errors and emissions with one of the most high profile seeing drivers heading to Fairbanks International Airport in Alaska instructed to drive onto an airport taxiway located directly across from the runway.
Google Maps returned to iOS as a standalone app in late 2012, but by September 2013 Apple Maps was being used by four times as many iPhone users as Google's version.
Apple Maps revamp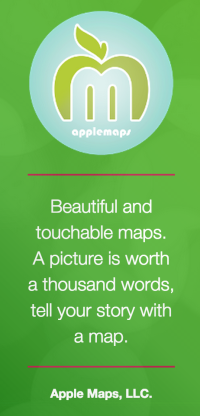 The job listing doesn't categorically mean Apple is developing an browser version of Maps, as it could be simply looking to improve its Find my iPhone service. IBTimes UK has asked Apple the reason behind the job listing, but at the time of publication there hasn't been a response.
However, if Apple was to launch an online version of Maps, it would likely have to have a word with the current entity which occupies the www.applemaps.com domain, which funnily enough is a mobile mapping technology company.
Apple is holding it Worldwide Developer Conference on 8 June and is expected to announce the first major update to its Maps app, including a public transport integration for the first time. Considering this job listing is still live on Apple's website, it is unlikely we will see any mention of a browser version of Maps at the same time.
Apple is however working to create its own mapping database to reduce the reliance on data from TomTom which powers most of the Maps app today.
The recent purchase of mapping company BroadMap along with a fleet of vans akin to those used for Google Street View will help Apple create its own maps database by 2018.