UPDATE 17:57 Panic over, Facebook appears to have been plugged back in
Facebook is offline and unavailable for a large number of its billion-plus users worldwide. The social network is displaying a message that reads: "Sorry, something went wrong. We're working on it and we'll get it fixed as soon as we can."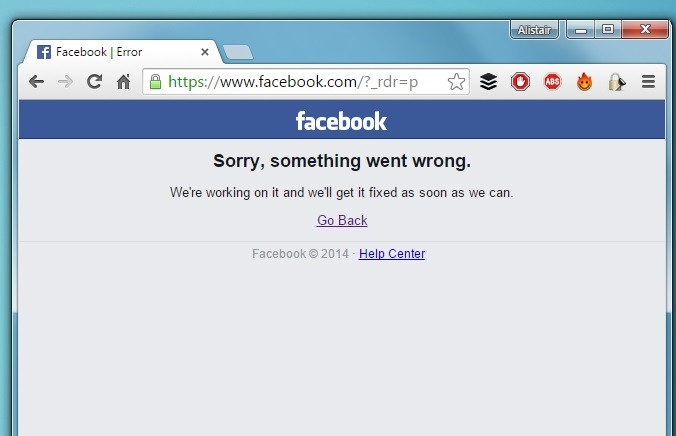 A map produced by Down Detector shows that Facebook is unavailable mostly for users in the UK and western Europe, as well as on the east coast of the US. The websites Down Right Now and Down For Everyone or Just Me are also offline, as they appear to have been struck by a flood of traffic checking to see if Facebook is working or not.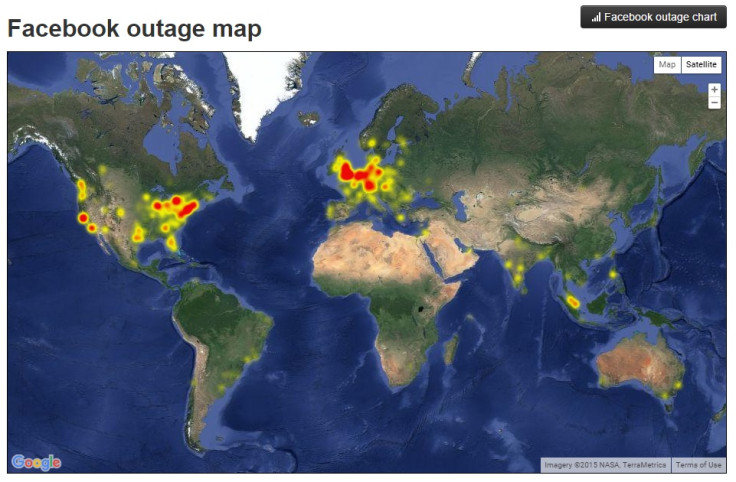 As this story was being published, the outage spread across Europe, covering much of France, Germany, as well as covering more of the US east coast and spreading to California of the west coast. Problems are also being reported in East Asia and Australia.
Facebook's mobile applications appear to be working, albeit slowly, and Facebook-owned WhatsApp and Instagram appear to be unaffected by the outage.
The last time Facebook suffered a major outage was in March 2015.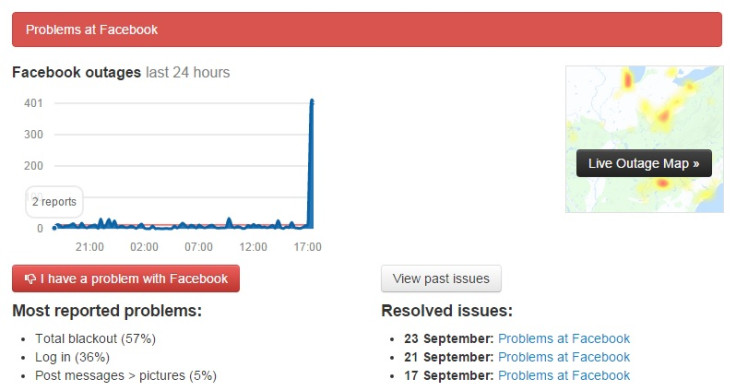 By 6pm and after an outage lasting around 40 minutes, Facebook appeared to be back online for most users, including IBTimes UK.