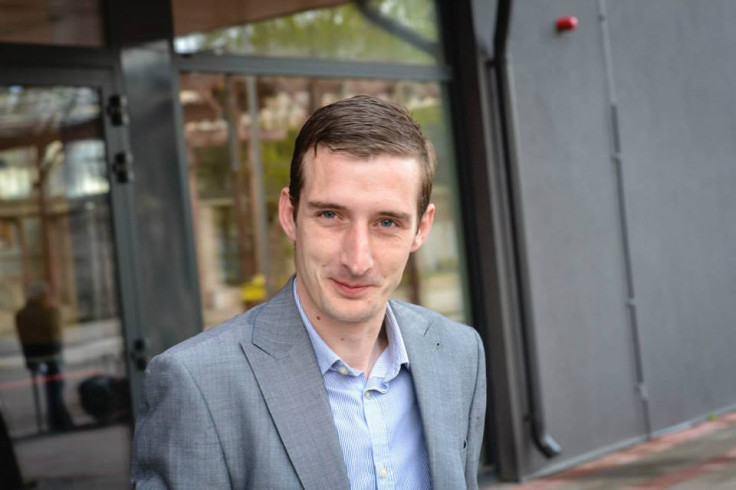 When Stephen O'Leary was 18 he enlisted in the British Army with just one proviso: he said that he would go anywhere in the world except Ireland, where the bulk of his Irish Republican family lived and where relations between Irish Catholics and the British were only just beginning to improve. A few months later he was deployed to Belfast.
More than a decade later and O'Leary, 32, who left the army at 21 and became an entrepreneur before joining shopping deals site Groupon, is fighting on a different kind of front line: the battle to save Britain's schools from the £4.6bn ($7bn) shortfall in funding that is expected by the end of the decade as austerity measures continue to bite.
British schools are set to lose hundreds of millions of pounds over the next five years, and £900m of cuts are expected to be made in 2015-16 alone. A pre-budget Association of Colleges study into Department of Education funding in 2014 estimated that there will be a £600m shortfall in 2015-16, rising to £4.6bn by 2018-19.
It was while working at Groupon that O'Leary had a brainwave: if the group buying model could be used by consumers to save money on their haircuts or cinema tickets, then why not by schools? Groupon was designed to allow individuals to benefit from economies of scale, just as major companies do when they buy in bulk. But Britain's 25,000 schools and 5.2 million businesses are still paying far over the odds for products.
All it would take, O'Leary reasoned, was to band schools and businesses from localities such as his own, in Catford, south London, and get better prices for anything from paper clips to rubber gloves. British schools spend more than £9.2bn every year on supplies and services, and O'Leary calculated that saving even a fraction of that would be a huge boost to discretionary budgets at a time when money was tight.
His company, Edutise, acting as both a middle man and an online market place, would then take a cut – although O'Leary insists that making money was not his primary motive.
"There were all these stories about cuts to education budgets and teachers losing their jobs but if I am honest my motivation was my own children. The business side of it is just so that we can get more money to schools," said O'Leary, who has two sons, aged nine and two.
O'Leary has surrounded himself with like-minded people as he attempts to build Edutise into a functioning start-up. His three most senior executives were recruited from his days at Groupon and took significant pay cuts when they joined the company. The only condition was that they worked with their own children's schools first.
O'Leary admitted that he knew nothing about tech 12 months ago but learned the ropes after spending three months at a start-up accelerator in Estonia. Then earlier this year Edutise won the British round of a global competition organised by the Israeli Embassy in London and he was flown out to Israel to take part in the the DLD Innovation Festival in Tel Aviv, an opportunity to meet other entrepreneurs from Europe and beyond.
As of September 2015, Edutise has attracted £20,000 in investment from Virgin and a further £60,000 from other angel investors. But it is government funding that O'Leary wants more than anything else. For the government, the Edutise model is a win-win – local businesses are filling the gaps that the state is leaving as budget cuts bite.
And bite they will. As budgets shrink, the state-funded school population has increased, from 6.95 million in 2010–11 to 7.14 million children by 2014–15. No level of education is safe from the cuts, says O'Leary, with the ring fence that existed under the coalition government quietly disappearing. Early years, youth services and 16 to 19-year-old students will all face 20% reductions, with per pupil spending on average £1,000 lower than it was in 1997-98.
It is early days, but O'Leary is buoyed by the fact that Edutise has been around for a little under a year and has already attracted 42 schools and 105 businesses. It is spreading in south London, in the tough neighbourhoods in Millwall and Catford where O'Leary grew up after his family moved to London from his native Ireland. In that regard, it is that portion of his upbringing that has persuaded him that his own children shouldn't suffer the same.
"If you come from a very good school then you see the best of education. The school that I went to there would be kids coming into school with holes in their shoes. I think about my own children and how they could have everything they needed, the best education they could get, and at the end of it all they would know it was me that had started it," he said.