HTC One A9 renders leak - but will this be a flagship or not?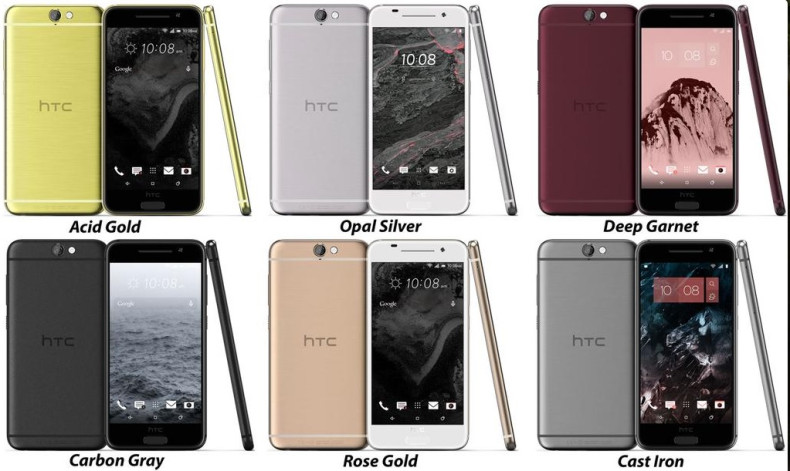 Due to go on sale this autumn, HTC's latest Android smartphone, codenamed the Aero, has leaked online. The new Android handset, expected to be called the One A9 when it goes on sale, was tweeted in six different colours; in silver and white it shares more than a passing resemblance with the iPhone 6s, out this week.
Although the A9 was originally thought to be a replacement for the flagship One M9, its name and leaked specification suggests it will be a mid-range handset. Perhaps HTC feels this market segment - below the Samsung Galaxy S6 and new iPhone 6s - is where it can be most successful. This suspicion is backed up by infamous - and often accurate - smartphone leaker, Evan Blass.
Blass published six renders on Twitter, showing the HTC One A9 in green, silver, grey, rose gold, 'Cast Iron' and a dark red HTC is calling Deep Garnet. Specifications also published by Blass claim the A9 will have a Snapdragon 617 processor and a 5in screen, but its resolution will be Full HD - 1920 x 1080 - not the QHD or 4K offered by some of HTC's rivals. Leaked specifications also claim just 2GB of RAM, compared to 3GB in the Galaxy S6 and 4GB in the Sony Xperia Z5 Premium.
A flagship, or not?
The One A9 is also claimed to have 16GB of internal storage, but with a microSD card slot to add more - something the iPhone 6s and Samsung Galaxy S6 miss out on. Photography specs for the One A9 include a 13-megapixel camera on the back and a 4-ultrapixel sensor on the front - just like the One M9 - and both will have optical image stabilisation. Unlike the M9, the A9 will be treated to a fingerprint reader, used to unlock the handset and make payments through Google's upcoming Android Pay service.
HTC has always said that its next handset would be a 'hero' product, meaning a flagship range-topper to do battle with Apple, Samsung and Sony in the £400-£500 sector of the market. Perhaps the A9 leaked by Blass is a mid-range phone to be sold alongside the next flagship? Whatever the A9 turns out to be, HTC needs it to be a success, having announced in August plans to cut 15% of its global workforce.