Facebook down: Social network offline as outage affects Europe and US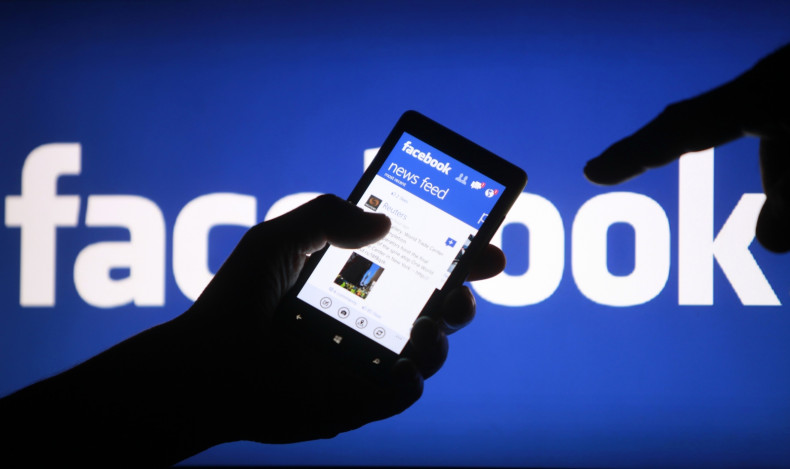 UPDATE 16:40pm: Many users are now reporting that access to Facebook has been restored, although we are yet to hear anything official from the site's PR team. We will update this story if/when we receive a statement. DownRightNow.com also reports that Facebook is back up and working as normal.
Facebook is suffering an outage across Europe and the US, with users first reporting the social network was offline from 1:30pm on 27 March 2015.
The social network's status page is yet to report any problems, however this was also the case for several hours when Apple's online stores went offline earlier in March, indicating the large tech companies are slow to update their status pages when things do go wrong.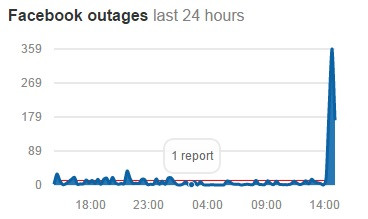 Graph shows huge spike is reports of problems accessing Facebook
DownDetector
Most of the problems have been reported across western Europe, but the downtime is also affecting users in South America, the US and India.
Down Right Now reports Facebook is "likely" to be suffering a "service disruption"
Users trying to access Facebook on their computer saw the following error message: "Facebook is down for required maintenance right now, but you should be able to get back on within a few minutes...Thanks for your patience as we improve the site.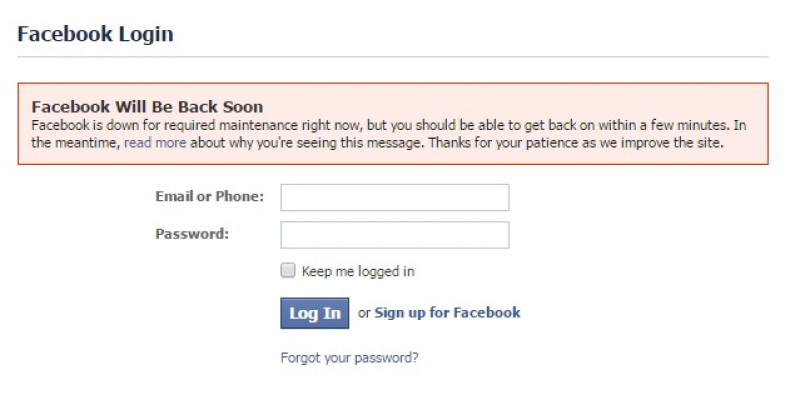 Users trying to log in on Facebook's mobile apps were also having problems. Those using iPhone and iPads were met with an error message asking them to try again. Those who could log in reported problems such as missing profile pages, incomplete friends lists and the inability to read private messages.
Suchis the widespread panic caused by any Facebook outage, websites which say whether online services are available or not also suffer. One such site, IsItDownRightNow.com, had been knocked offline at the time of publication.
The map below, created by Down Detector, shows where Facebook users have reported problems with accessing the site. Most of the reports are coming from Germany, the Netherlands and the UK, as well as some isolated cases in the major cities of France, Italy and Spain, plus on the US east coast, west coast, and in India.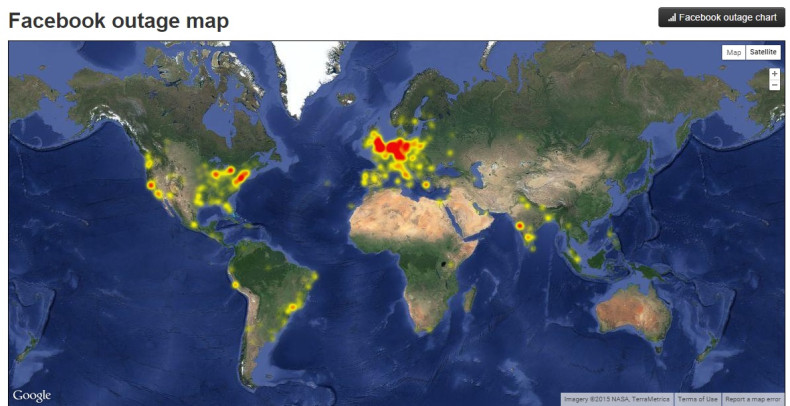 Facebook has spoken to IBTimes UK and says it will get back to us with more information - if there is any to share - shortly.
The social network last suffered a major outage on 27 January, when users around the world were unable to access the site. Instagram, which is owned by Facebook, was also knocked offline, although that does not appear to be the case this time around. Within an hour of the January problem being first reported Facebook was back online for most people.
Facebook's other social network, WhatsApp, also appears to be fine.
More to follow...