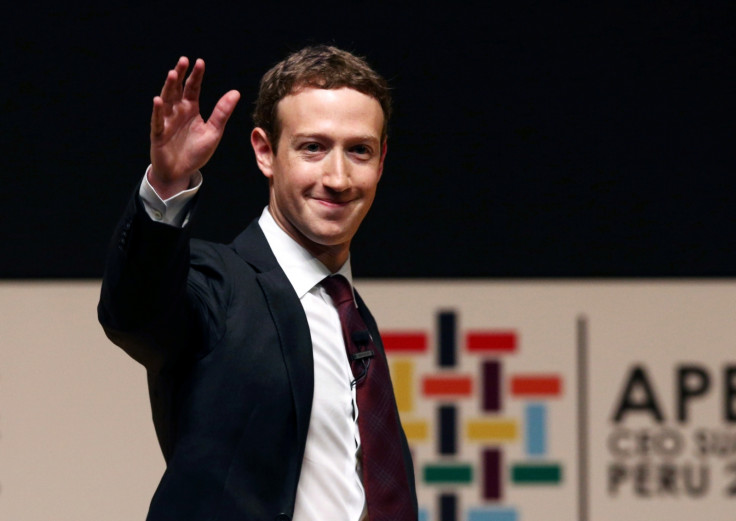 Facebook founder Mark Zuckerberg has released a 5,500-word manifesto detailing his plans to "bring humanity together" as people are "left behind by globalisation".
Although Zuckerberg has denied he wants to become involved in US politics, his new manifesto is a step towards greater involvement with the workings of politics and international relations.
In an interview with the BBC, the businessman suggested he wanted to strengthen international links and build a community "that works for everyone" as many people turn away from globalisation.
He said: "All these different kinds of institutions, whether they are governments, or non-profits, or companies, need to do their part in building this infrastructure to empower people so that it creates opportunities for everyone, not just some people.
"If you are upset about the direction things are going in, I hope you don't just sit around and be upset, but you feel urgent about building the long term infrastructure that needs to get built."
In the manifesto, posted to the social media site, Zuckerberg said: "When we began, this idea was not controversial. Every year, the world got more connected and this was seen as a positive trend.
"Yet now, across the world there are people left behind by globalization, and movements for withdrawing from global connection. There are questions about whether we can make a global community that works for everyone, and whether the path ahead is to connect more or reverse course."
Quoting Abraham Lincoln, Zuckerberg also explained Indian prime minister Narendra Modi had asked his ministers to share details of their meetings on the social media site to make it easier for the public to access, The Times reported.
"This is a time when many of us around the world are reflecting on how we can have the most positive impact," his letter said.
He added: "In times like these, the most important thing we at Facebook can do is develop the social infrastructure to give people the power to build a global community that works for all of us.
"My hope is that more of us will commit our energy to building the long term social infrastructure to bring humanity together. The answers to these questions won't all come from Facebook, but I believe we can play a role."