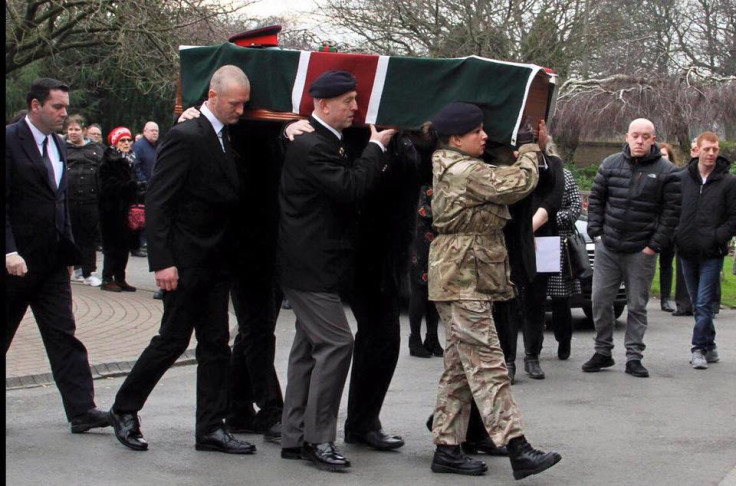 Hundreds of mourners paid their respects to ex-serviceman Steve McGrath at his funeral in Liverpool on 14 February after a Facebook appeal went viral.
McGrath suffered from cancer and died homeless at the age of 58. Zoe and Chris Brodson, believed to be associated with the British Legion, made a social media appeal for locals to attend Steve's funeral because they believed he did not have any family.
McGrath did in fact have an aunt who attended the funeral who told the Liverpool Echo that she was overwhelmed by the show of public support as Steve's funeral was carried through Anfield Cemetry military men and women.
McGrath lived at Mildmay House, a hostel in Liverpool city centre for almost two years before his death. A representative from Mildway said he would have been stunned by the number of people that that turned out to his send-off.
She said: "Steve rarely talked about his life before arriving at Mildmay but talked fondly of the Kingos (the King's Regiment, with whom he had served) and how much they meant to him.
"He never complained and even when asked if he was in any pain from his cancer, always answered the same: 'It is mediocre'."
The attendees were treated to Sweet Caroline by Neil Diamond as they entered the church before the service.
Zoe and Chris Bridson's original message said: "My Dad lost one of his ex-army friends recently, unfortunately he had fallen on bad times and was homeless. He has no family. If anyone is around on Tuesday the 14th of Feb... you would be very welcome at Anfield crematorium."