Internet giants and social media platforms including Google, Facebook and YouTube are complying with up to 95% of requests from the Israeli government to take down content that incites Palestinian violence, according to Israel's Justice Minister Ayelet Shaked.
In order to stem growing tensions over how the internet is being used to harbour "terrorist" propaganda, the Israeli government and Facebook met this week (Monday 12 September) and discussed ways to stem the spread of incitement online.
The meeting comes after Shaked and the interior minister, Gilad Erdan, both proposed controversial legislation seeking to force online-based firms to remove content that is considered by Israel to be grounds for incitement. If these organisations fail to act, they would face fines in the country.
According to the Associated Press , the office of the interior minister said Facebook had agreed to create teams that would figure out how to monitor and remove 'inflammatory' content. Under the current regime, Israeli security services monitor the internet and flag such material in an attempt to get it taken down.
Based on Shaked's assertions, the approach appears to be working. The justice minister said that since May the government has submitted 158 takedown requests to Facebook and 13 requests to YouTube, owned by Google. She added that Facebook granted 95% of the requests and YouTube granted 80%.
After the meeting with representatives from Facebook, Shaked reportedly said during a security conference that the main aim of the discussions was for the firms to "do their own monitoring of material containing incitement" and not have to rely on the requests from the government.
Speaking at the International Conference on Counter-terrorism, based near Tel Aviv, she said: "Just as ISIS (Islamic State) video clips are being monitored and removed from the network, we want them to take the same action against Palestinian material that incites terrorism."
The minister continued: "The world now understands that social networks serve as a greenhouse for terrorists. We came to listen and see if can be do better. We have zero tolerance for terrorism."
Shaked added that in the past year Israel has issued 120 indictments against Palestinians and 50 against Israeli citizens—both Jews and Arabs—for Facebook postings that contained flagged content.
In a canned statement after the meeting, Facebook said that "online extremism can only be tackled with a strong partnership between policymakers, civil society, academia and companies, and this is true in Israel and around the world," adding that its current rules "make it clear there is no place for terrorists or content that promotes terrorism on Facebook."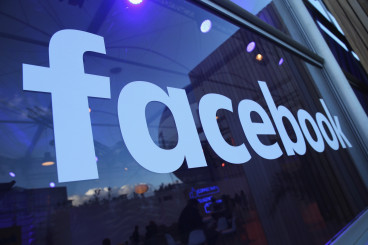 While violence and murder impacts both Palestinians and Israelis, both communities – to some degree – appear to agree that social platforms can be used for incitement, often with little intervention from the firms themselves (or their increasingly unreliable algorithms).
As reported by The Intercept earlier this year, Palestinians often use social media to spread news about killings and arrests, while Israeli police are constantly scouring the internet for investigations into planned protests or premeditated attacks.
Citing Palestinian rights group Addameer and Adalah, the report noted that law enforcement in Israel has blamed social media for inciting violent attacks in the region since an upswing in violence in October last year. The statistics suggest said that security forces have arrested at least 400 Palestinians for social media postings alone.
In light of the most recent comments by the Israeli justice minister, neither Facebook nor Google have issued official statements regarding the validity of the compliance statistics.