Facebook loses Oculus virtual reality case, ordered to pay $500m in damages
ZeniMax filed the lawsuit against Oculus in May 2014 for $2bn, just months after it was bought by Facebook.
A US court has ordered Facebook, its virtual reality subsidiary Oculus and other defendants to pay a combined $500m (£394m) in damages to ZeniMax, a gaming company that alleged Oculus stole its technology to build the Rift VR headset. The Dallas-based jury found Oculus, the VR headset company acquired by Facebook for about $2bn, used ZeniMax's computer code to launch the headset.
ZeniMax is the parent company of Bethesda, Doom developer id Software and Dishonored creator Arkane.
The company filed a lawsuit against Oculus in May 2014 for $2bn, just months after it was bought by Facebook, claiming the VR company was based on stolen technology. The complaint alleged that Oculus founder Palmer Luckey "commercially exploited" ZeniMax's computer code and trade secrets to develop its VR products.
It said Oculus' flagship Rift headset was still "primitive" until id Software co-founder John Carmack, who eventually became CTO at Oculus, improved on the prototype using knowledge gained from his previous work at id. ZeniMax claimed Oculus was wrongfully benefiting from years and "tens of millions of dollars" worth of ZeniMax research.
The jury found Oculus guilty of copyright infringement, breaking a non-disclosure agreement and misuse of trademarks. It found the VR company innocent of other charges such as theft of trade secrets. The jury found Luckey guilty of breaking a non-disclosure agreement signed with ZeniMax in 2012 when he began corresponding with Carmack.
During the three-week trial, Facebook CEO Mark Zuckerberg also testified in January saying: "The idea that Oculus products are based on someone else's technology is just wrong."
"It is pretty common when you announce a big or do something that all kinds of people just come out of the woodwork and claim that they just own some portion of the deal," Zuckerberg said. "I know that our legal team would look into this and examine this, but they aren't going to take a lot of my time on something they don't think is credible.
"Like most people in the court, I've never even heard of ZeniMax before."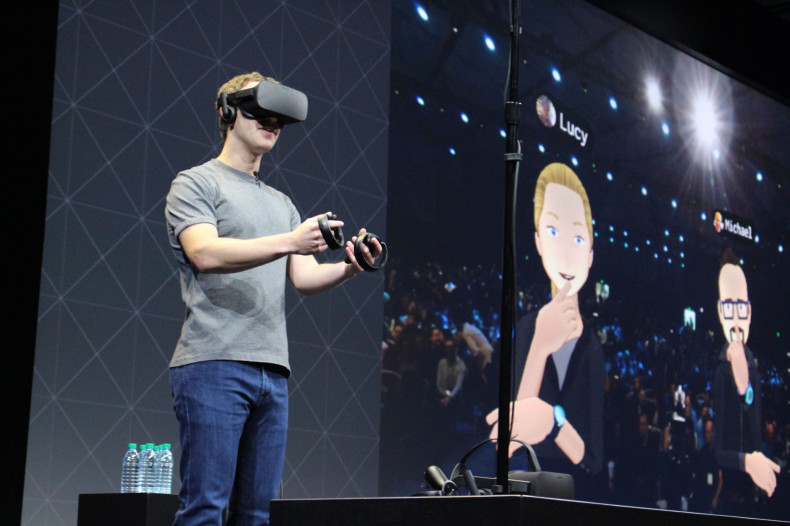 Of the $500m, Oculus will have to pay $200m for breaking the non-disclosure agreement and $50m for copyright infringement. Both Luckey and Oculus will have to pay $50m each for false designation. Oculus co-founder Brendan Iribe has also been ordered to pay $150m for the same count as well.
Oculus is planning to appeal the decision.
"The heart of this case was about whether Oculus stole ZeniMax's trade secrets, and the jury found decisively in our favour," Oculus spokeswoman Emily Bauer said in a statement. "We're obviously disappointed by a few other aspects of today's verdict, but we are undeterred. Oculus products are built with Oculus technology.
"Our commitment to the long-term success of VR remains the same, and the entire team will continue the work they've done since day one. We look forward to filing our appeal and eventually putting this litigation behind us."
The verdict came as Facebook announced a 51% jump in its fourth-quarter revenue to $8.8bn, $3.5bn of which was profit, beating analysts' expectations. The company's stock was unaffected by the news.
ZeniMax hailed the verdict and said it was "pleased" with the outcome.
"Technology is the foundation of our business and we consider the theft of our intellectual property to be a serious matter," CEO Robert Altman said in a statement. "We appreciate the jury's finding against the defendants, and the award of half a billion dollars in damages for those serious violations."
A company spokesperson told Polygon: "We will consider what further steps we need to take to ensure there will be no ongoing use of our misappropriated technology, including by seeking an injunction to restrain Oculus and Facebook from their ongoing use of computer code that the jury found infringed ZeniMax's copyrights."