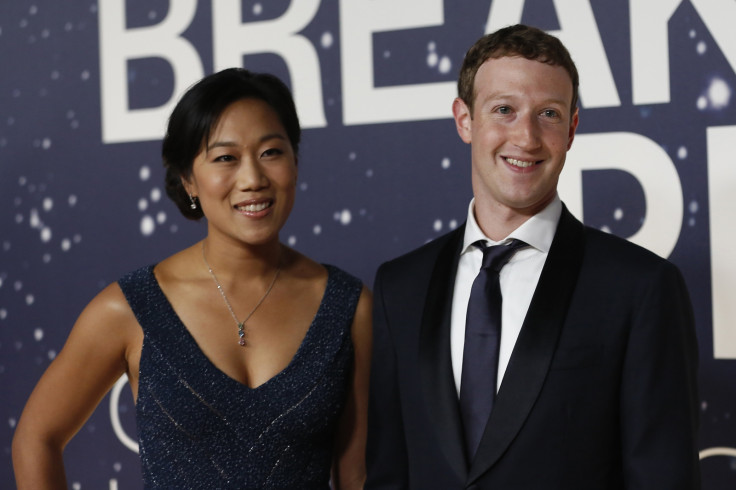 Mark Zuckerberg and wife Priscilla Chan donated $5m (£3.15m) to provide scholarships to undocumented immigrants who want to attend university, the social network giant's boss announced on his Facebook page on 17 June.
The couple made their donation to TheDream.US, which will help more than 400 young immigrants in the San Francisco Bay Area in the following five years, Zuckerberg said.
"Hundreds of thousands of young immigrants are part of our communities and attend school legally in the United States. Many of them moved to America early in their lives and can't remember living anywhere else," Zuckerberg wrote. "They want to remain in the country they love and be part of America's future. But without documentation, it's often a struggle to get a college education, and they don't have access to any kind of federal aid."
The 31-year-old continued: "America was founded as a nation of immigrants. We ought to welcome smart and hardworking young people from every nation, and to help everyone in our society achieve their full potential."
According to the Los Angeles Times, TheDream.US was founded in 2013 to provide scholarships for university-bound young immigrants who entered the US illegally as children.
Post gets more than 83,000 'likes'
Zuckerberg's post, which was published in early on Wednesday, was "liked" more than 83,000 times and was shared over 5,000 times, including by actor Ashton Kutcher. The announcement was met with both negative and positive comments.
Several commenters said Zuckerberg should have instead donated to scholarships for American college students, while others praised him for his work with the undocumented. "As someone who arrived in the US as an undocumented immigrant at the age of ten, I thank you for that generosity," wrote Sandra Lambarri Johnson.
The LA Times noted that the donation is far from Zuckerberg's largest gift to any charity. In February, the Facebook founder donated $75m to a San Francisco hospital.
Zuckerberg is a staunch supporter of immigration reform. In 2013, he along with several tech executives founded the lobbying group FWD.us to advocate for comprehensive immigration reform.