Facebook unveils M assistant for Messenger
Facebook has unveiled a virtual assistant that is built into its Messenger service. The text-based service, named M, responds to questions typed into the Messenger app and completes tasks.
The social network giant hopes the service can rival Apple, Google and Microsoft, who already offer similar facilities on their iOS, Android and Windows mobile platforms. But unlike Siri, Google Now and Cortana, M does not solely rely on artificial intelligence to respond to queries and is supported by human employees who can intervene on its behalf behind the scenes. Additionally, it does not make use of social data collected by Facebook and only makes suggestions based on the text typed into Messenger.
Facebook said M can complete tasks on users' behalf such as make purchases, deliver gifts, book restaurants and make travel arrangements. David Marcus, who oversees Facebook Messenger, said that M is powered by "artificial intelligence that's trained and supervised by people".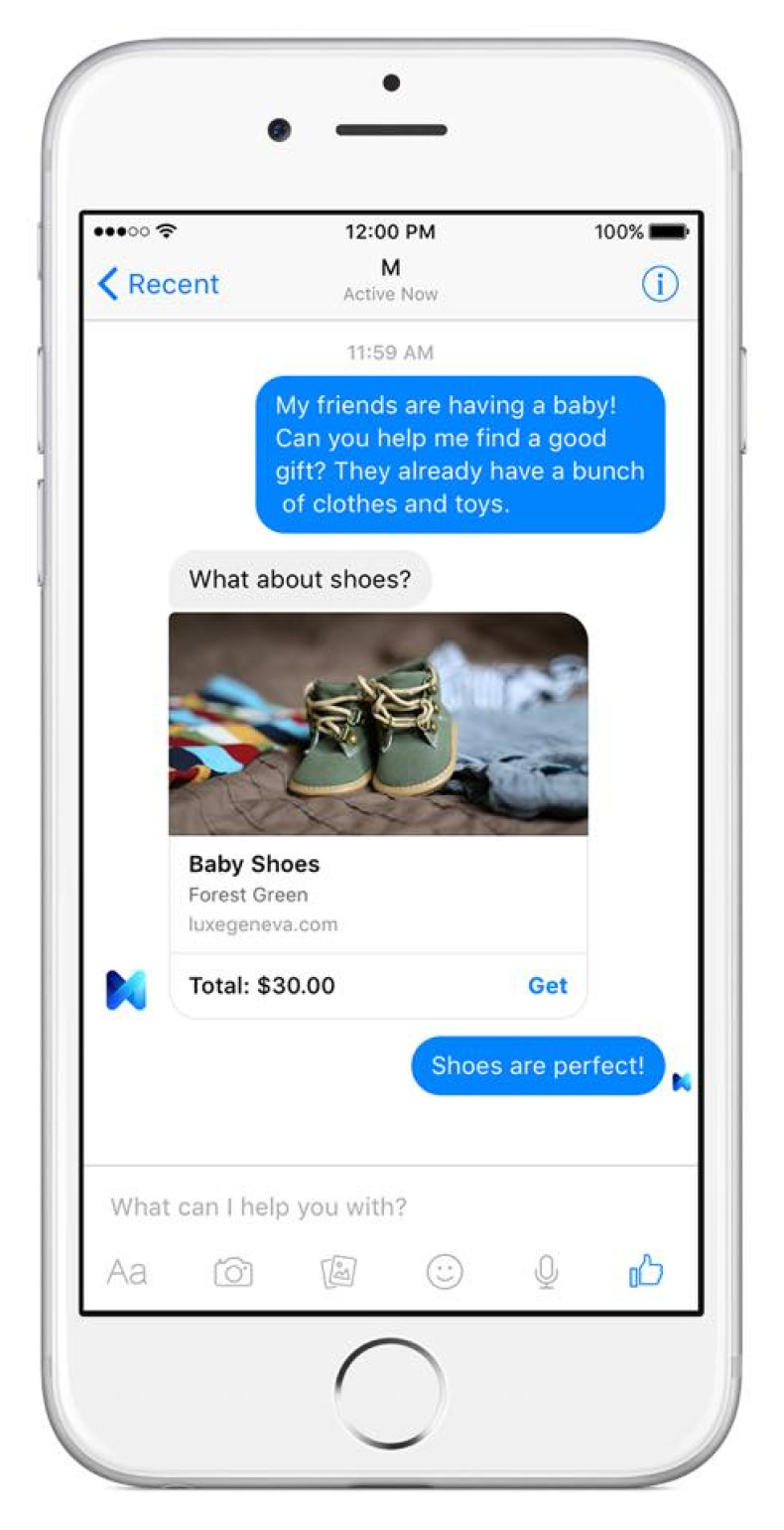 "This is early in the journey to build M into an at-scale service. But it's an exciting step towards enabling people on Messenger to get things done across a variety of things, so they can get more time to focus on what's important in their lives," he said in a statement.
M was rolled out to "a few hundred" San Francisco residents on 26 August, according to Wired. Facebook intends to eventually make the virtual assistant available to all of Messenger's 700 million global users.