David Goodwillie, a footballer at Plymouth Argyle, along with his former Dundee teammate David Robertson should have faced criminal charges for the rape of Denise Clair, leading lawyers have claimed.
The pair have been "ruled" to be rapists in civil proceedings in a Scottish court this week and ordered to pay Clair £100,000 in damages, raising questions about why they were never prosecuted.
The verdict comes six years after the alleged incident, throughout which time Clair says she has been battling the Scottish justice system.
However, she told the Sunday Mail newspaper that this fight for justice had been "every bit as bad" as the ordeal itself.
Presiding over the case, Lord Armstrong said he found Clair's testimony to be "persuasive and compelling" in contrast to the men who he deemed to be unreliable.
He also noted the impact on Claire of the failure to bring criminal charges against the men, saying: "She found that decision difficult to understand and had felt that she had not been believed.
"She felt that her life had been destroyed by something which had happened although, because of her lack of memory, she was not fully aware of what it was that had caused that effect."
Scottish Labour leader Kezia Dugdale criticised the decision to not prosecute the men and called for a review of the support given to rape victims by the Scottish justice system, highlighting the small number of rape cases that reach court.
What are the footballers accused of?
The case centres around a night out in Bathgate, West Lothian, on 1 January, 2011, when Clair encountered Robertson – a former school friend – and Goodwillie. She later awoke naked in a strange flat with no memory of what had happened.
Under the Sexual Offences (Scotland) Act 2009, it is a crime to have sex with someone who is too drunk to be capable of consenting.
Clair's legal team said she had been too drunk to consent to sex with the men, which they denied.
However, doubt was cast on this by the testimony of a member of the security team at the club they had visited.
Gayle McGregor told the civil case: "She wasn't in control of herself. Her eyes were rolling in her head. She couldn't stand up straight. She couldn't speak to me properly. She wasn't compos mentis."
Prosecutors did not bring charges against the men at the time of the attack, because they found there to be insufficient evidence.
She said: "In Holyrood on Thursday, Labour's justice spokeswoman Claire Baker highlighted that 88% of reported rapes fail to make it inside a criminal court room. That simply isn't good enough.
"Denise Clair's victory in a civil case may see more women take their case to civil courts because they feel let down by the criminal court system.
"Denise Clair waived her right to anonymity to pursue a civil case, but that right and protection for victims is important. That's why rape should always be treated through the criminal courts."
This view was supported by an expert criminal lawyer, Bert Kerrigan QC, who told the Daily Record: "There is no doubt the decision of Lord Armstrong in the case brought by Denise Clair against David Goodwillie and David Robertson raises questions.
"They are questions which only an appropriate inquiry into the decision of Crown Office not to prosecute can answer.
However, a spokesman for the Crown Office said it was right not to prosecute the pair.
In a statement, it said: "As Lord Armstrong stated in his judgement, the standard of proof to be satisfied was that of the balance of probabilities which is a less onerous requirement than the standard in criminal cases, which is beyond reasonable doubt.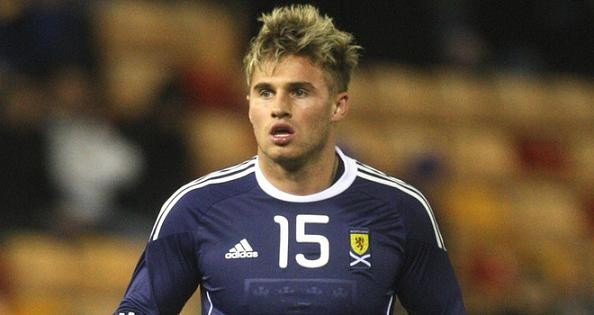 "Further, there is no requirement of corroboration in civil cases unlike in criminal cases.
"This case was looked at very carefully by Crown counsel who concluded that there was insufficient evidence in law to raise criminal proceedings. As a result no proceedings were instructed."
Speaking after Tuesday's judgement, Clair expressed disappointment in the justice system but praised her legal team and that of the charity Rape Crisis.
She said: "I am bitterly disappointed that I was so badly let down by the criminal justice system and was forced to seek a remedy through the civil court.
"If it was not for the support of my lawyer Cameron Fyfe and the team at Rape Crisis Scotland, I do not know how I could have coped throughout this long, harrowing journey."